Since its very early days, part of the philosophy of Arise School has been that the school facilities and grounds should be available as a community resource when not in use as a school. On Saturday, 24th June, the school witnessed two people tie the knot. The most amazing thing was that both were well known to the staff and students. In fact, not only did they meet at Arise, they also chose to have their wedding celebration there!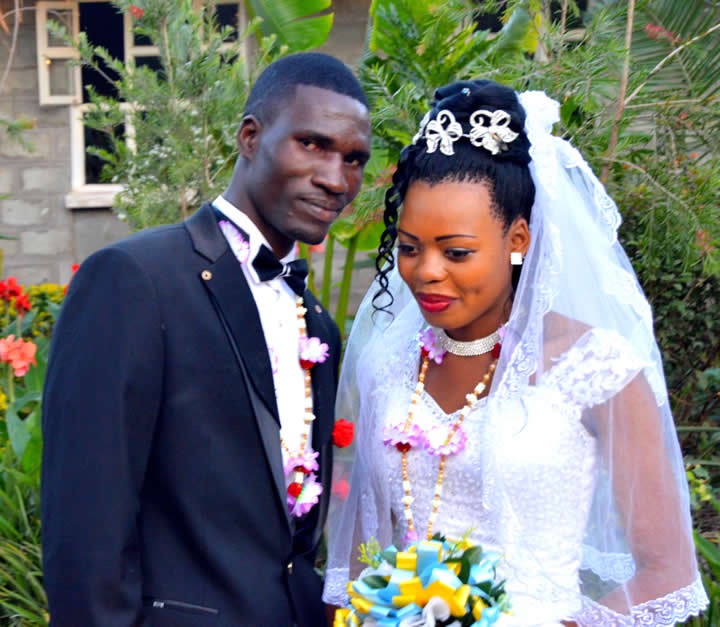 Martha has been a teacher at the school for about two years. Emmanuel has been one of the builders working at Arise since the foundations of the first classroom were laid back in 2012. Love blossomed and they recently surprised everyone by announcing their forthcoming marriage. They are now officially Mr. and Mrs. Magambo.
It was a fabulous occasion filled with a whirlwind of pictures, flowers, dresses, emotions and, most importantly, joy. The other members of staff showed their support from the beginning to the end of of the day. They were just so delighted to be part of their journey and also wanted to be part of their celebration of such a personal milestone.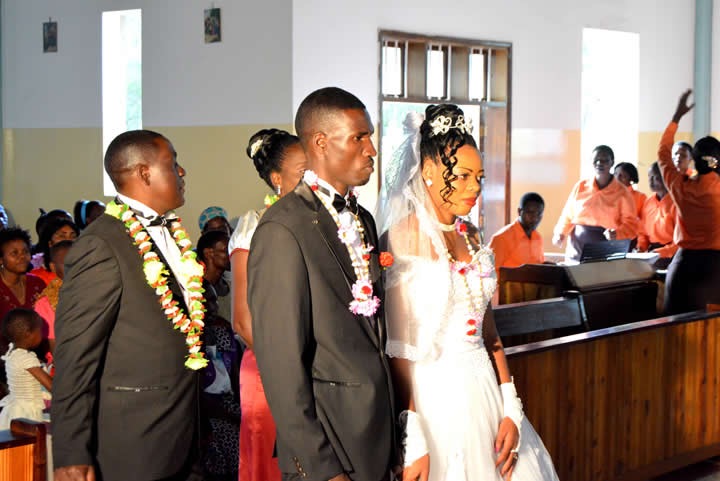 The couple's choice of the school for their wedding is an excellent example of the use of the school as a community resource. It is also very real evidence that Arise School is not just a place of learning but one filled with love, friendship and compassion. Everyone is part of the extended Arise family.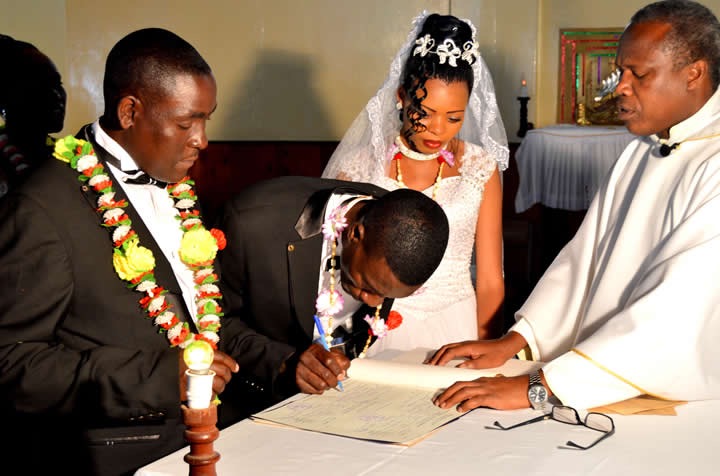 Heartfelt congratulations to the new couple from us all!