"The Uniqueness and Very Special Gift that is the Arise School and its Community"
Regular followers of our blog will be only too aware of the brilliant and ongoing support that we enjoy from Cronton C of E Primary School. Following her recent trip to Arise School for the official opening and five year celebration, we received the piece below from Sylvia Thomson, the Headteacher.
"Several years ago our school began to support ACE charity. Their belief that, " all children have the right to education as a route out of poverty" absolutely struck a chord with me and I felt fundraising to support ACE would be a positive experience for the Children at Cronton CE. However, I also knew that I wanted to develop a strong link with the charity so that whilst fundraising would be important, giving the children at Cronton CE an understanding of what life is like for a Child at Arise in Tanzania would help them to develop an appreciation of different lifestyles and cultures, recognising that we have more in common than our differences.
Cronton pupils have wholeheartedly embraced the Children at Arise. They have taken part in many events such as market places, coffee mornings and Harvest collections. They are so motivated to support the school, that many children have initiated their own fundraising activities. The response has been overwhelming. Parents have too played a major role by taking part in sponsored activities (Tough Mudder) and also arranging collections of sports equipment and kits to send out to the school. Our focus on Christian values has meant we have been able to put our teaching and learning into positive actions. Children can see the impact of their efforts through the responses of the pupils of Arise.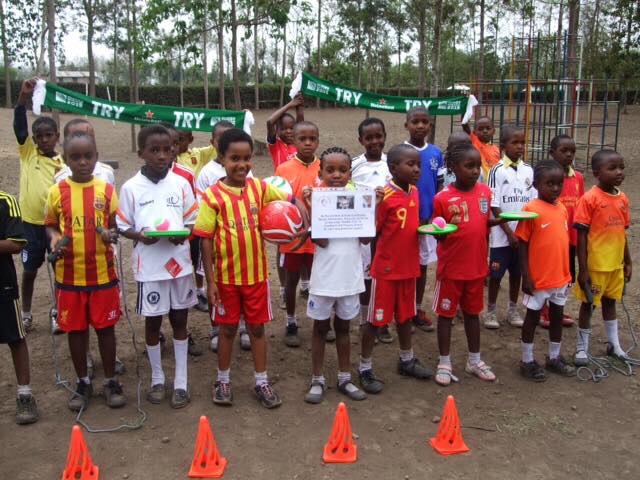 It was a pleasure to be able to travel out to the School with my Husband in the October half term holiday for their 5th Birthday Celebrations. I was really unsure as to what to expect and nothing can quite prepare you. We arrived in Kilimanjaro airport quite late at night and had first hand experience of "Tanzania time!" After several hours of Visa's, passports and security we finally were met by Frank (school director) and his wife Salome (administrator). During the week, I watched these two people who were completely delivering their vision for a school in the community for all children into a reality. I was in awe of their hard work, passion and commitment to deliver education to some of the poorest and most disadvantaged children I have ever seen.
We spent several days in Moshi, a local town, experiencing African life and meeting some of the wonderful Volunteers who have supported ACE. We finally arrived at the school on Friday morning to be met with a traditional Tanzanian welcome. The children had gathered in the courtyard and sang several songs in both English and Swahili accompanied by their school band. Touring the school, the friendliness, warmth and love that the children showed towards us as visitors was overwhelming. The children are proud of their school. They feel safe there and they obviously value their education deeply. I spent some time talking and working with the children on joint projects with Cronton. The children's focus on their work and their aspiration to achieve is inspirational. I was truly humbled by their ability to converse with such ease in English. The innovative decision to teach all lessons in English so that transfer to secondary is made easier was obviously the right one as I joked and laughed with the children and they told me of their ambitions to be a doctor or a pilot. Two bears accompanied us on our trip, Barnaby the Cronton bear and "Upendo" (Swahili for love) who was named by the children in Arise. They provided much fun and excitement both in the school and on the Dala Dala (local bus!)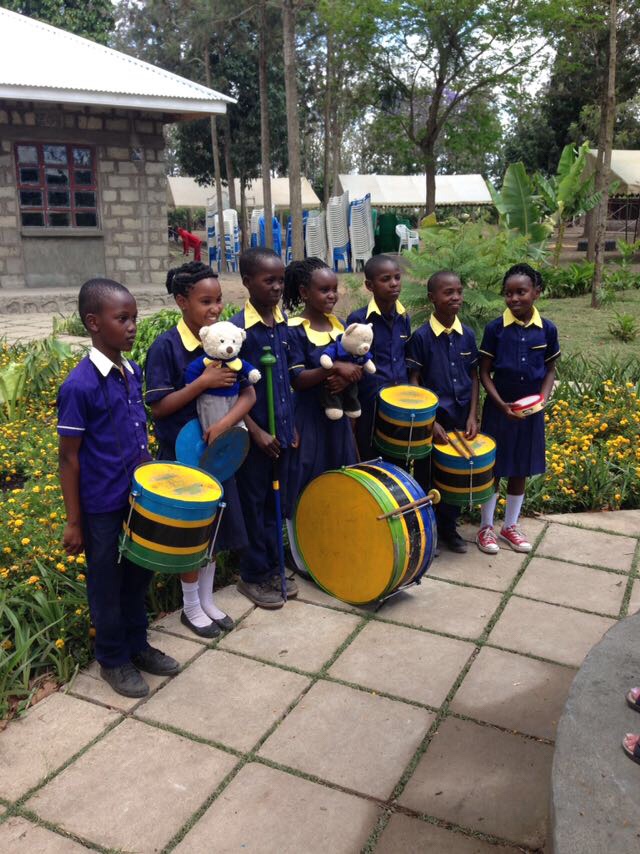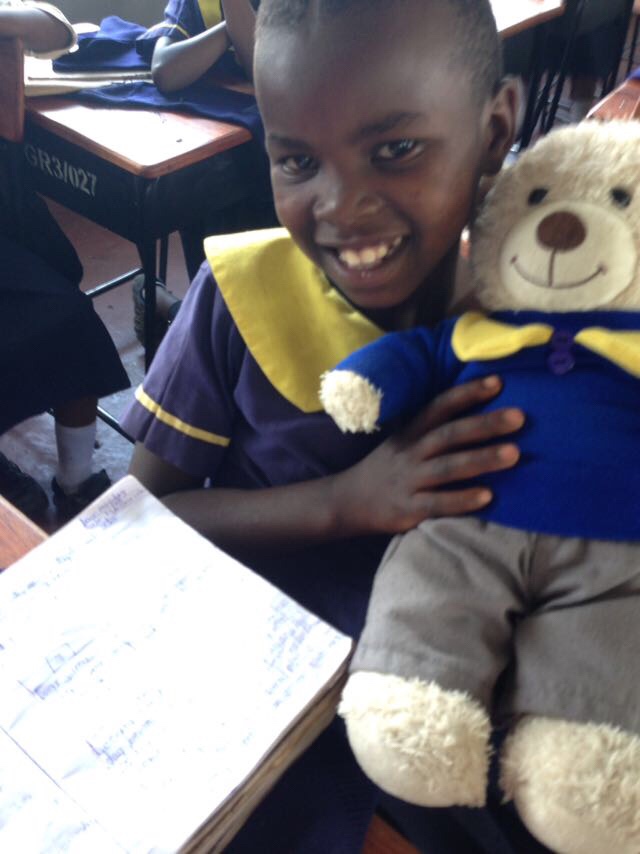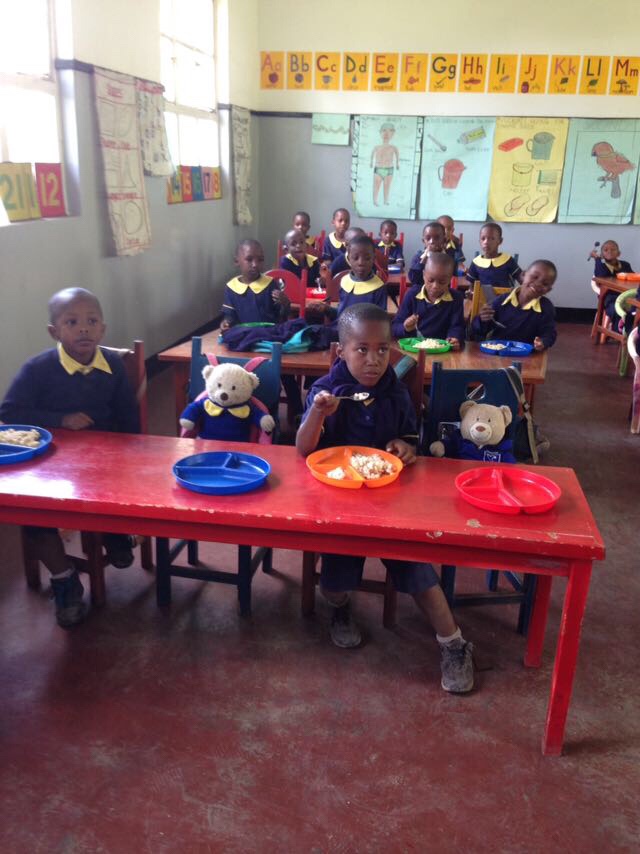 On the Saturday we attended the celebration. It was a real community event and was well supported by the Parents. The highlight was the pupils who shared work, sang songs and danced for the audience. It was recognition of what they as a community have achieved with the support of ACE.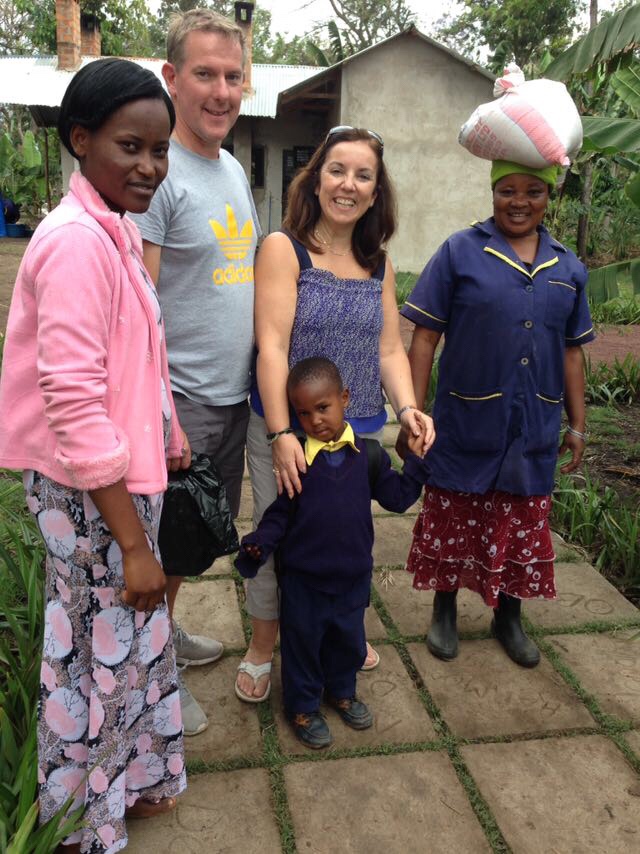 One afternoon I walked home with one of the infant children who lived close by to the school. As a sponsored child, they receive support to attend. I met his grandmother who was raising him and his cousins and doing the best that she could. Their circumstances were bleak and I could see why, as a child, school would be such a warm and welcoming environment to spend your day with the promise of 2 regular meals a day. It was also clear to me why campaigns such as "buy a breakfast" are a life line for so many families.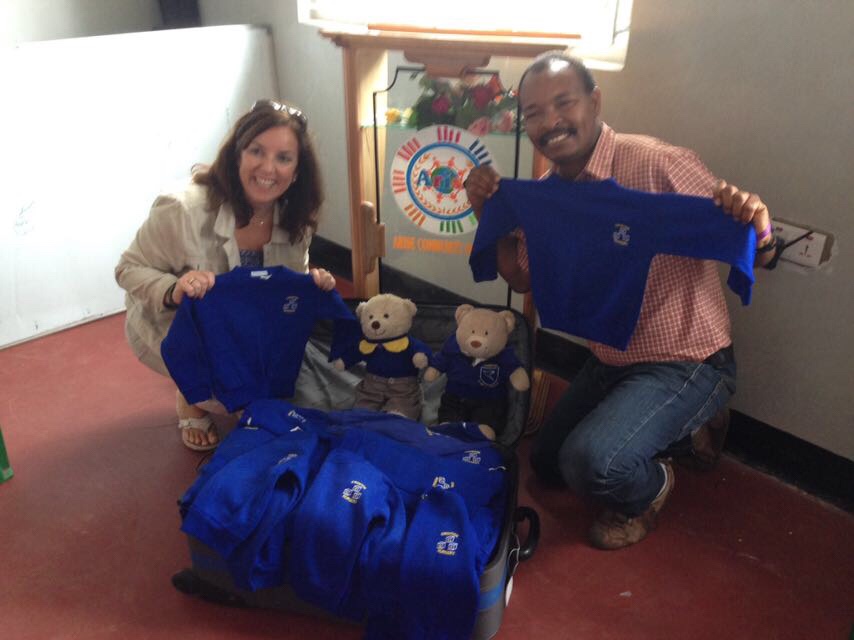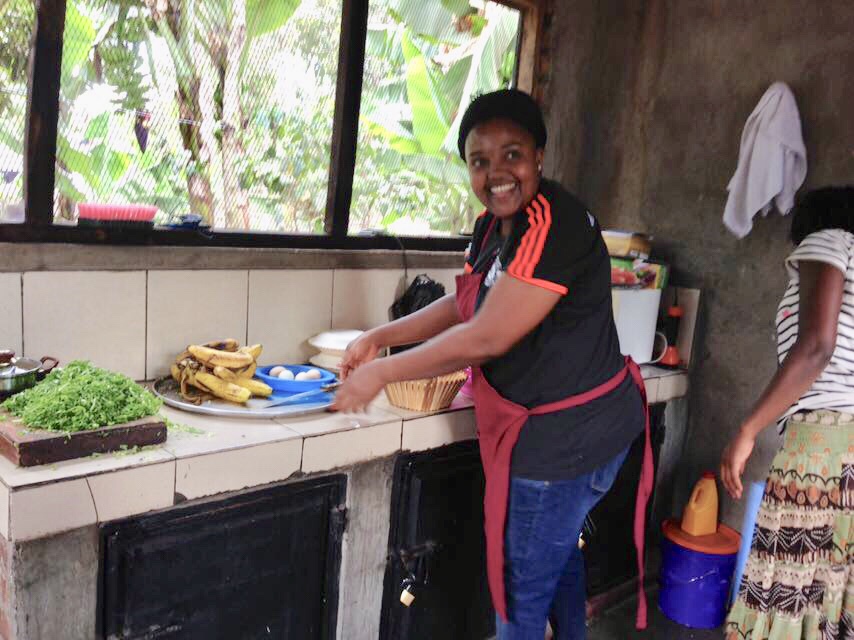 Mike and I agree that our week in Tanzania was both illuminating and humbling. Nothing is quite the same after you return and those that we travelled with and shared our experiences with understand the uniqueness and very special gift that is the Arise School community."