Ten Reasons Why Arise Is An Amazing School!
Last week, our blog featured the incredible trek that two of our ACE volunteers recently undertook walking the entire length of Israel to raise money for Arise School. In the last three weeks, Bex and Gil have been volunteering at Arise and experiencing it firsthand. We were delighted to receive this week's blog from them.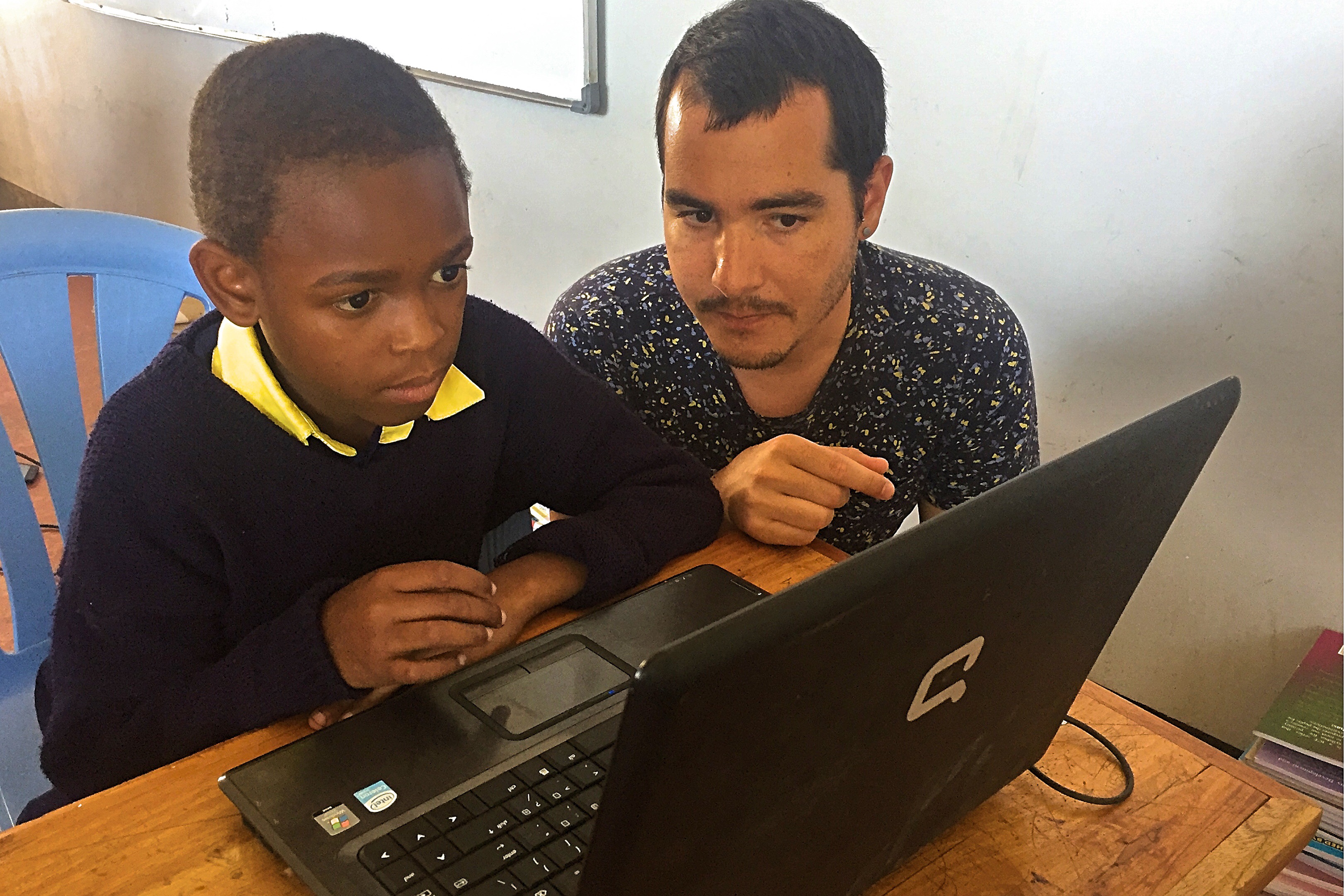 "Gil and I have spent the last year working hard to fundraise for ACE and, when we knew we would be travelling to Tanzania, we offered to volunteer for 3 weeks. Partly it was a selfish reason as we really wanted to see the school ourselves and to meet the children who benefit from it. But we also hoped that we might be able to help the school by setting up an electronic report system, teaching computer skills and providing health education to the older girls.
Although the school and staff are doing amazing with what they have, they still need three more classrooms and many more resources. So we will also be using our time at the school to fundraise and raise awareness, as we know this is how we can have the biggest impact.
Before I arrived at Arise, I already knew that it was a good school. That was exactly the reason why I had chosen to fundraise for ACE. When I had my first introduction though, it was not what I was expecting. It was better! As I walked around the peaceful grounds of the school listening to Frank explain with passion why he had set up Arise and some of the stories of the students, I felt overwhelmed. While fundraising, I always held on to the hope that I was maybe helping make a difference in the world. I never imagined that I could be supporting a place that was so unique and so absolutely changing the lives of their students. I could instantly see and feel it. Arise is the heart of the community and an amazing school. Here are 10 reasons why:
​1.​The school and grounds are beautiful
The classrooms are smart, the buildings well cared for and the gardens rich with plants. The result is a calming environment where the children have a clear learning space as well as an inspiring outdoor environment.

​2.​The lessons are taught in English
Secondary schools in Tanzania are taught in English and most primary schools in Swahili. Imagine the struggle the students go through suddenly having all their lessons in a completely different language! Arise is an English speaking school meaning their students leave well equipped for their next phase in education.
​3.​Sustainability is a priority
Arise faces an ongoing battle to ensure they are financed enough to feed and clothe their students and provide necessary resources. Sustainability is essential and the school recognises this. They have a chicken coop and grow crops to provide food. They use the school bus as a dala-dala (local bus) when not in use and hire out the grounds as a venue for additional income.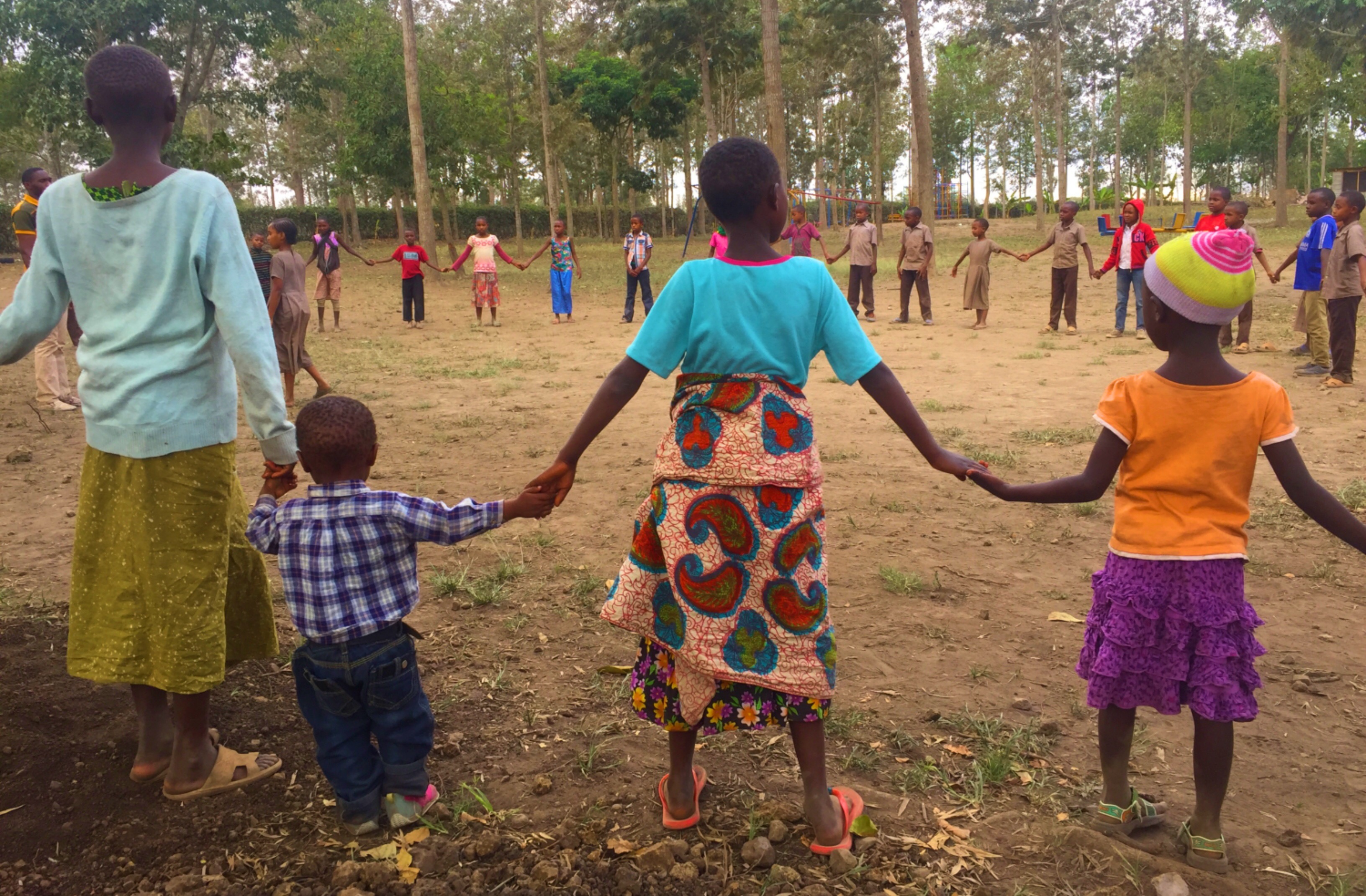 ​4.​They open their doors to the community
Not surprisingly, Arise is over subscribed. There are many students waiting to attend who can't because space is limited or they are in need of a sponsor to cover costs. Rather than keep the school exclusive to their students, Arise opens its doors to all the children in the community every Saturday. They come together to use the playground, play games and have some time just enjoying being children.
There is a strong ethos of acceptance that was immediately apparent when I had a tour of the school. Regardless of religion, ability or appearances, everyone is welcome and the children are taught to be open and considerate.
​6.​There is a Sponsorship Scheme to help those in need
The Sponsorship Scheme ensures that, regardless of financial situations, every child in the community has the same opportunity to gain an education. Sponsors, like myself, are able to give a small monthly donation which will pay for a student to attend the school who would otherwise not be able to.
​7.​The people behind the school
I always believe that you can tell a lot about a place based on the people that work there. Arise is a great example. Frank is hugely inspiring and forward thinking. The teachers are just wonderful and work with such passion for the children they teach. The cooks and support staff work tirelessly and always with a smile on their faces and, when they aren't busy with work, they can be found playing and interacting with the students.
8.​The children are loved not beaten
It is common practice for teachers in Tanzania to beat their students, resulting in many children becoming afraid to attend school. Arise is different. They teach their students through love and compassion, not violence. They give hugs, not beatings.
Arise recognises the importance of play for children. Arise has built a much loved play area for the children to use on their breaks and regularly organise team games.
10. It's full of these wonderful smiling faces
If ever you need proof that Arise is a fantastic place, just look into the eyes of the students that attend. These are the smiling faces of happy, fed, loved children……."

If you would like to support Bex and Gil in their fundraising efforts for Arise, please donate online now: ACEcharity.uk. Every donation makes a very real difference to what we can achieve for the children. Thank you.