Helping Bees to Flourish at Arise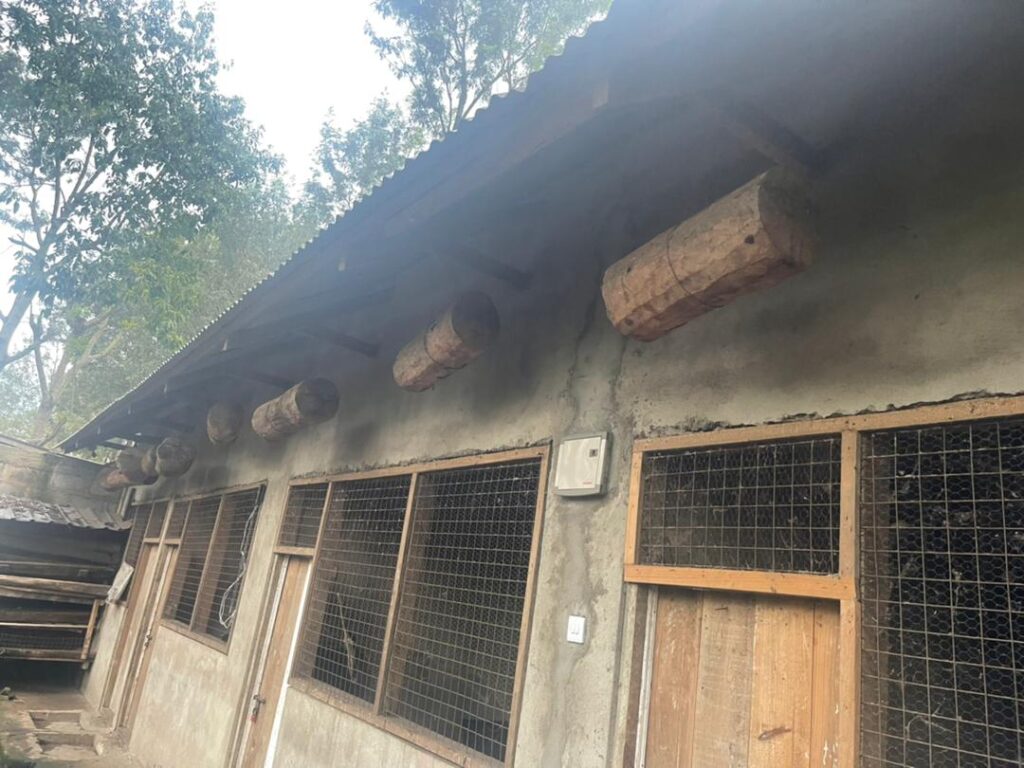 Part of its journey to become self sustaining, bees have now arrived at Arise School.  Bees are needed to pollinate, helping plants to grow, breed and produce food.  Although on the decline, they are essential to nature and our lives.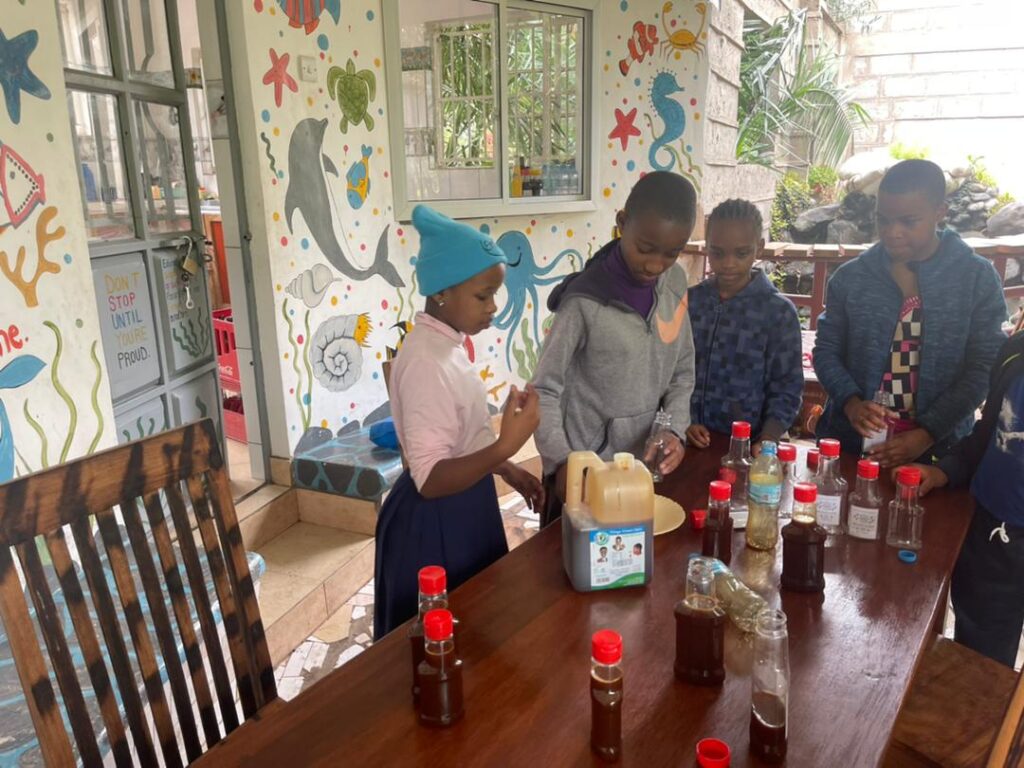 The school's beautiful grounds are filled with tropical trees and plants – an ideal environment for bees to collect pollen and nectar to make honey.  It is an environment in which they can flourish.  They are friendly bees and don't sting, thereby ensuring that the children and school grounds are safe.  It also means that pupils are able to learn about them and be involved in their care.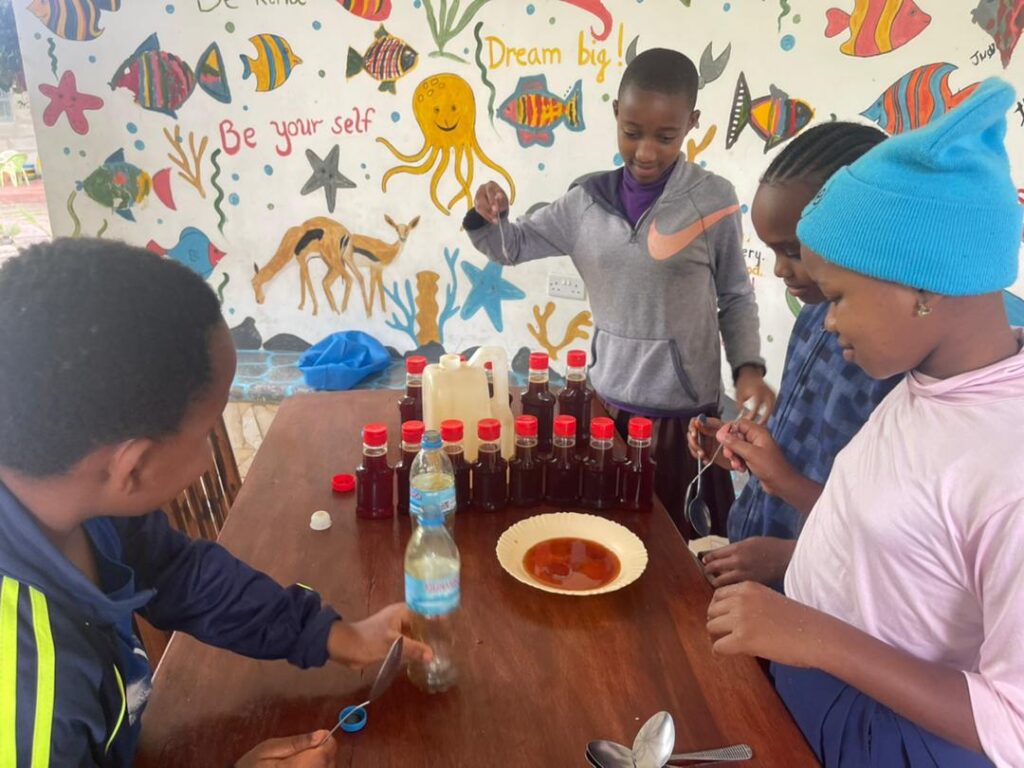 The school already has 20 bee hives.  One hive can be harvested three times per year and gives 9 litres of honey.  A litre of honey sells for 30,000/- (£9) which means that, over the year, one hive brings in (£81) towards Arise becoming self sustaining.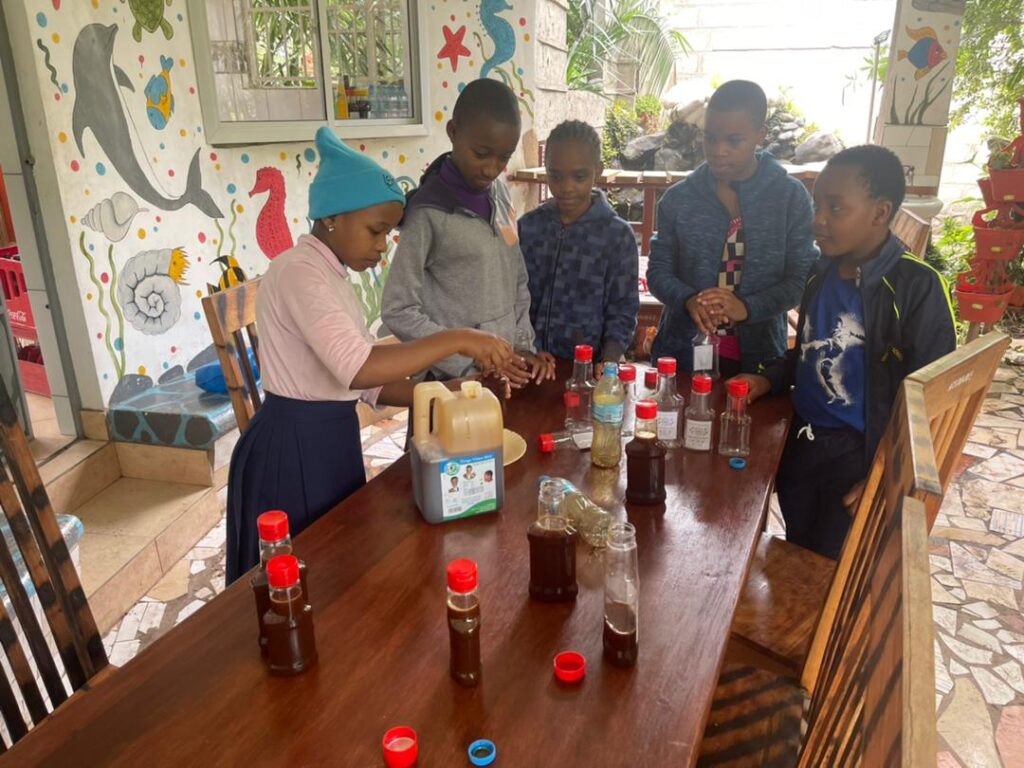 Very recently, the first 12 litres of honey were harvested.  Some of the students who are resident at the school participated in the process.  As they did so, they were able to learn about the importance of bees to the environment.  They also benefited afterwards by enjoying the honey – a rare treat!  Eleven litres were put on sale to raise income.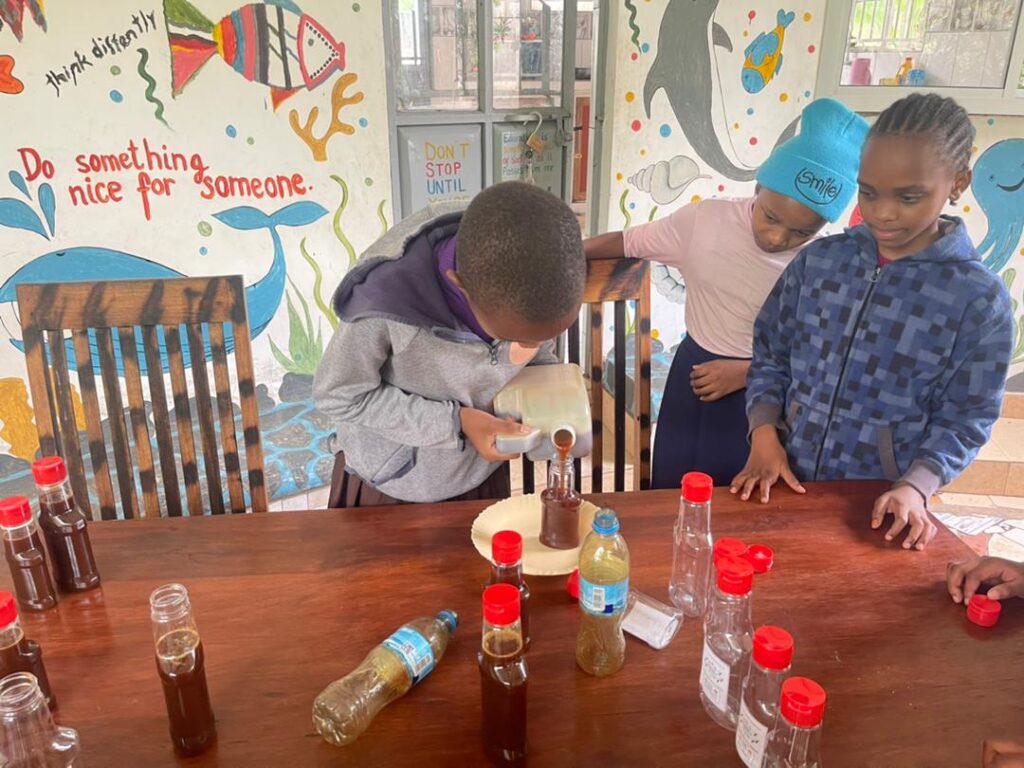 We wish Arise well with this latest project and look forward to tasting the honey ourselves when we next return to Tanzania!