"Happy to serve others with a smile each day"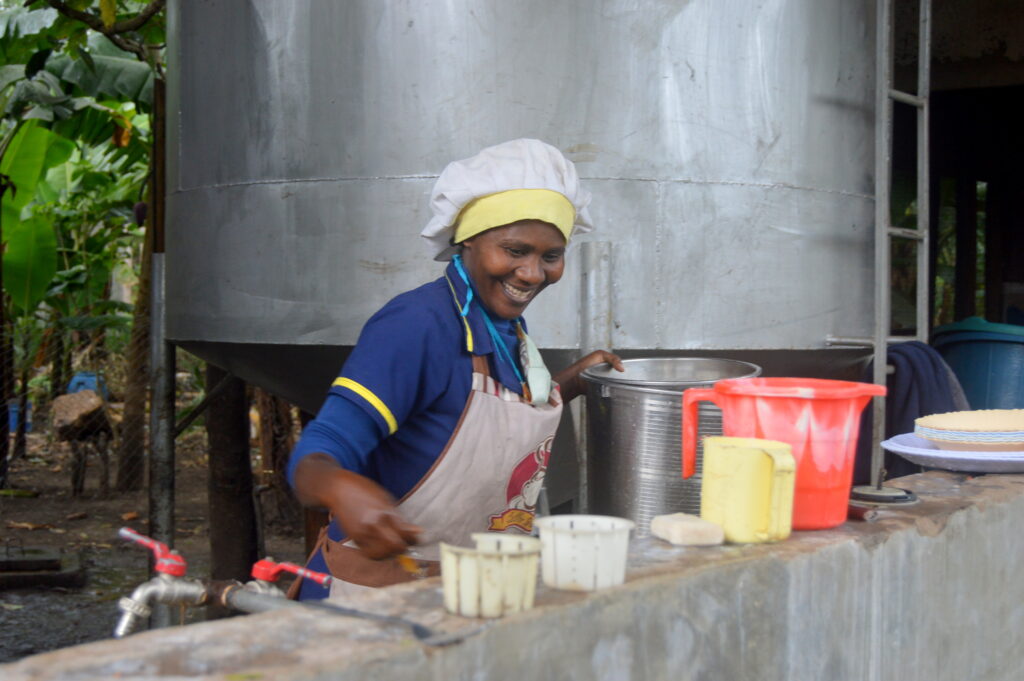 Since Arise School first opened its doors, Atuvonikisie (Atu), has been serving healthy and nutritious meals to pupils and staff alike in her role as cook.   We well remember seeing Atu at work in those early days.  At one point, she was making porridge every day on an open wood fire for the 88 children then in the school, not an easy task, especially in the rainy season!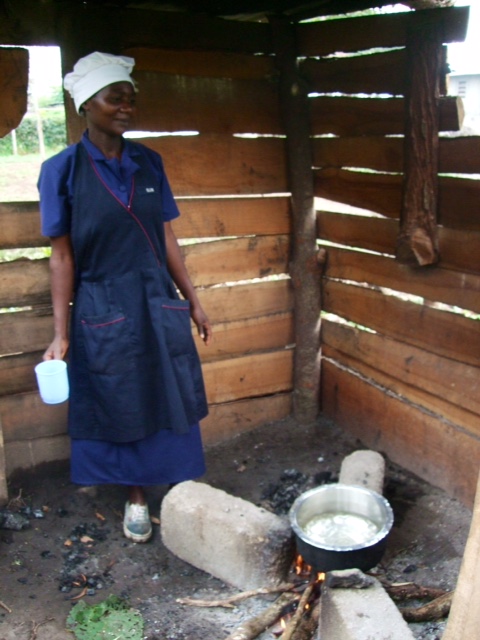 Towards the end of 2014, following an article in the St. Helens Star, our local newspaper, ACE received an anonymous donation for a school kitchen to be built.  Coincidentally, just a couple of months later, Atu cooked and served the first meal from her new kitchen when we were back at Arise for our next visit.  Seeing the delight on her face that day continues to be one of our iconic memories of Arise.
.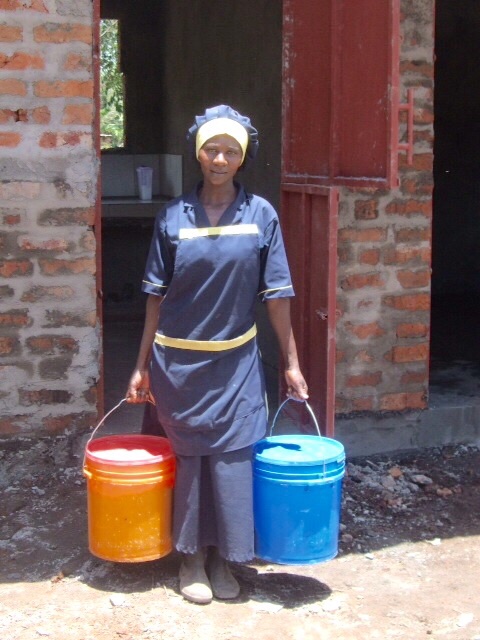 The kitchen is situated near to the entrance to the school grounds.  Atu is usually the first person we see when we visit, emerging from the kitchen and greeting us so warmly with a smile.  Now that Arise is a full school with  400 pupils, she has been joined by two other cooks.  Here is what Atu wrote about her work:
"Hello!
My name is Atuvonikisie Sinai.  However, most of the people here at Arise and the surrounding community know me as Atu.  I have been a cook at Arise as"Hello! long as I can remember.  I joined Arise in 2013.  These were the early years of the school and I was among the 3 first staff to be employed.  I have grown with the school, and the school has become a part of my life.
This is my 8th year at Arise Community School and I love my Arise family!  I have learned so much here at Arise, especially from those leading us as they lead with examples.
Even though I have had the opportunity to shift from one area of work to another from time to time when others were on a break or holiday leave at the school, I have always returned to my primary job as a cook.  This is a job I enjoy the most, and it is a job that I believe I have been called to.  I am happy to serve others with a smile each day especially the pupils.  They love me as I do.  I find my joy in the work that has been entrusted to me.  
I enjoy my job of cooking because it is fun.  Hearing the words 'this is amazing' is a huge motivator for me to keep spending time in the kitchen cooking for others.
Some people consider cooking a chore, while others (like me!) consider it a wonderfully relaxing pastime.  Cooking for me is a satisfying and rewarding job ever."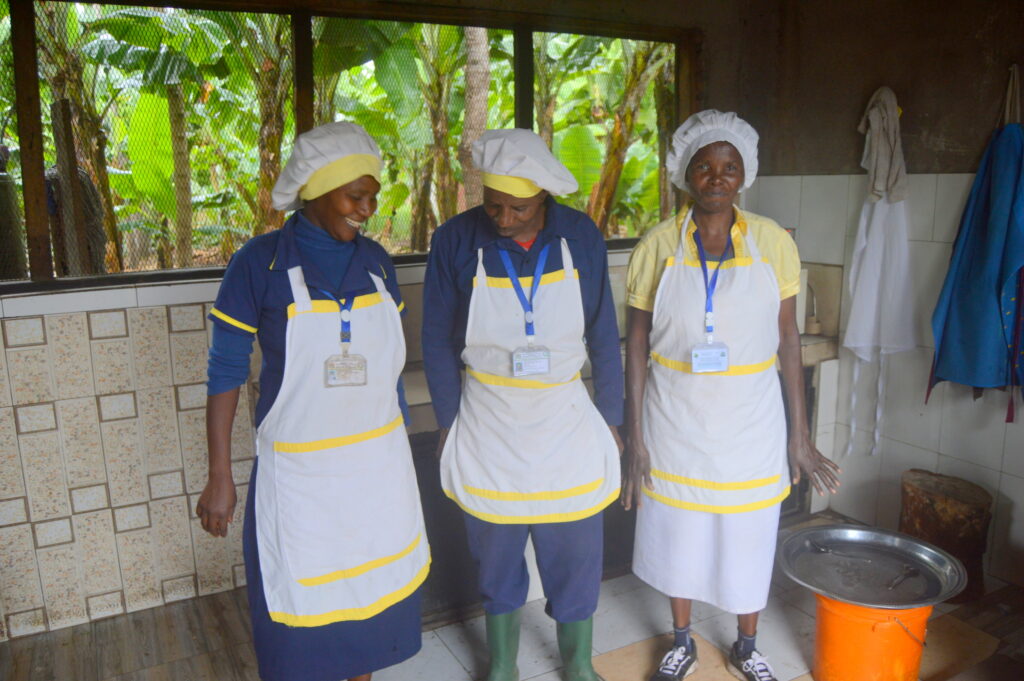 .
Atu's role, is invaluable.  She makes it possible for all the children to have two meals every school day, so especially important for those from the poorest families.  More than that, she does it with love and, of course, always with a smile on her face.  Arise would certainly be a poorer place without Atu.  Our huge thanks go to Atu, and to her two fellow cooks, too, for all their hard work and efforts at Arise over the years.