Goats Help To Achieve Financial Independence in Wiri!
Since it first opened its doors in 2013, Arise Community School has taken various opportunities to undertake or set up initiatives to help their local community of Wiri in different ways. We were pleased to receive from them the piece below about their latest project to help some of their poorest community members achieve financial independence.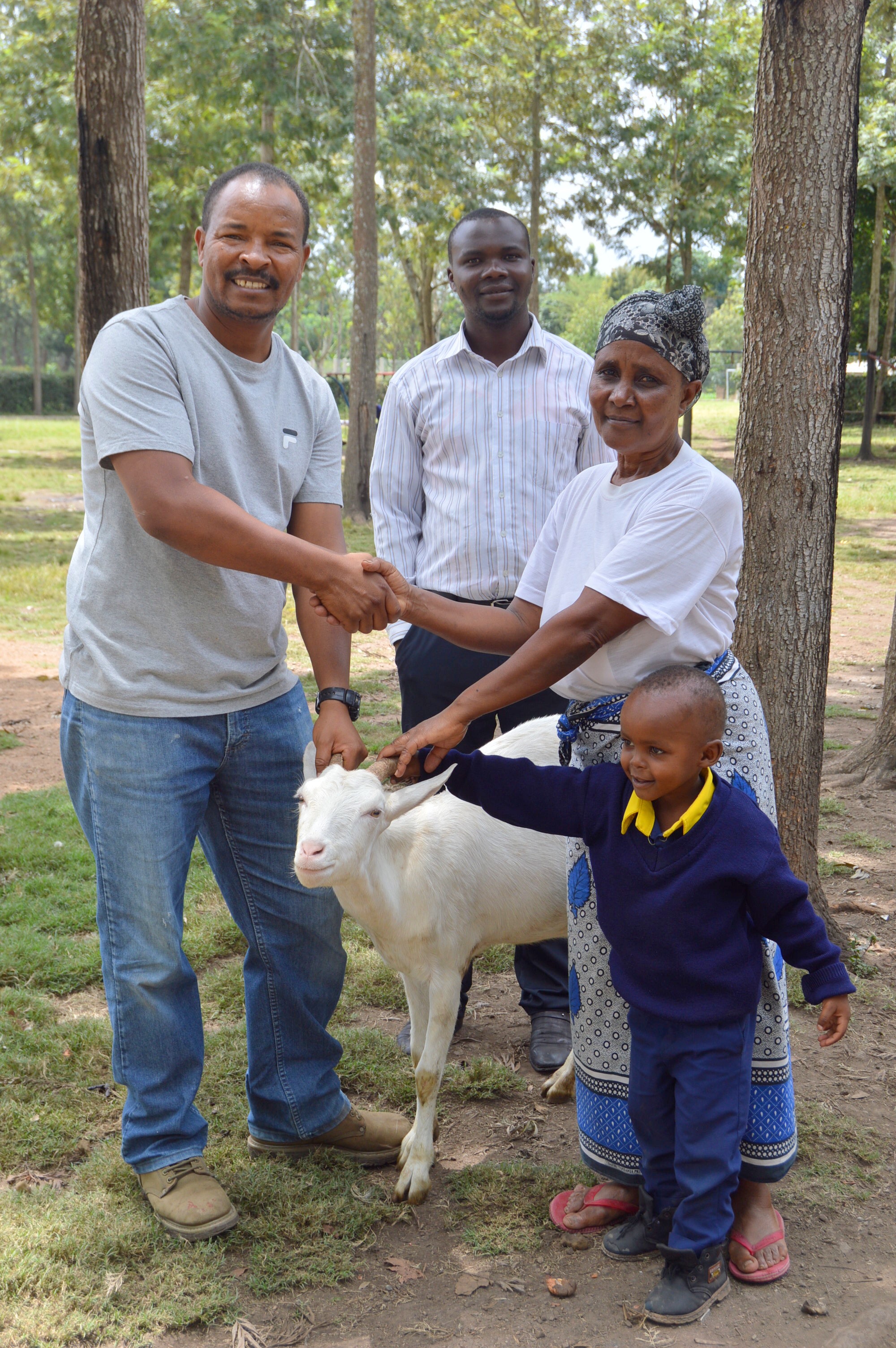 "We believe that Arise Community School does not only exist to educate, it also exists to empower the economic development of the underprivileged within its community.
In Tanzania's poorest rural families, goat rearing is an important source of income, and we are on a journey to train rural women and men how to gain financial independence by raising healthier goats. Goats can be sold easily because they are always in demand as a source of food.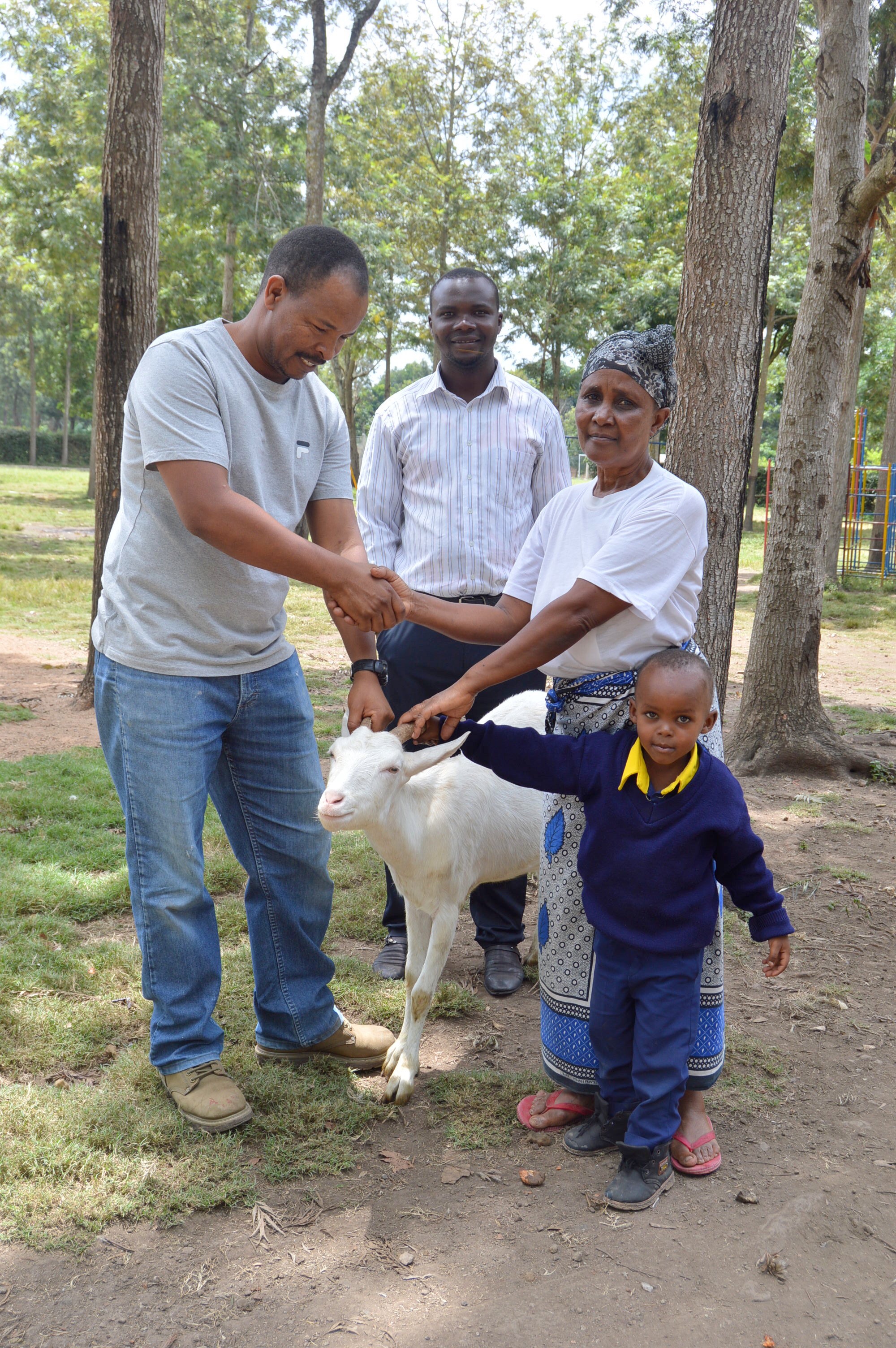 Today, Arise Community School started its journey of economic empowerment to the community by issuing out a female goat to Grace who will be responsible for the upbringing, grazing, and care of the goat when ill.
Grace is the grandmother of Ivan, one of the boys sponsored at the Arise Community School. Through the goat she can support Ivan in other needs, such as, food to improve nutrition, medical care and school needs. With more control of their finances, women not only improve their status within the homes, but they also have greater ability to make decisions and have greater power over their own lives. This is what we are expecting to see in Grace's life.
The agreement is: Grace will look after the goat and ensure that she brings back three kids. After that, she can permanently keep the goat, and the rest of the kids. The goat issued is the kind that gives birth to twins, therefore, Grace will be done within a year. The kids will be raised at Arise and issued to other members of the community in need.
We believe that this will be one of the many ways in which Arise looks at empowering the economy of the underprivileged within the Wiri Community."
We wish Grace and Arise "Good Luck" in this venture and look forward to hearing how it goes.