(Fun)draising through Fashion for Arise School!
Our next big fundraising event in aid of ACE will be a Ladies' Fashion Show. We very much hope that it will raise enough money to start building the next classroom at Arise School. This will be the 8th. of the 10 classrooms needed to complete Arise as a full primary school.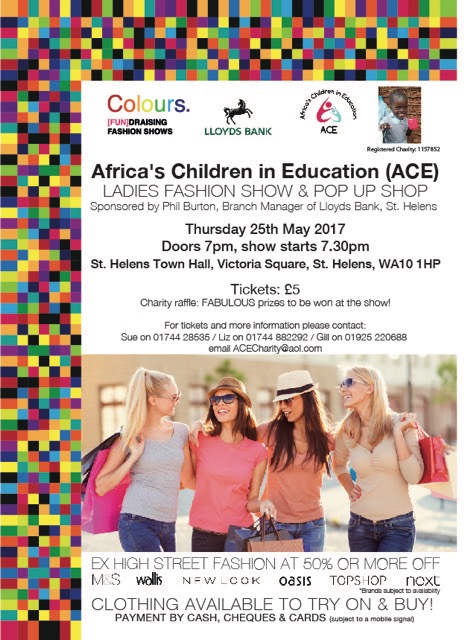 The fashion show will be held on Thursday, 25th. May in the impressive surroundings of our local Town Hall in St. Helens, a beautiful, Victorian building. We hope that as many of our supporters as possible will come along on the night. The details are on the poster below. It will be an informal and fun evening with the rare opportunity to try on and buy high street clothing priced at least 50% of the retail price.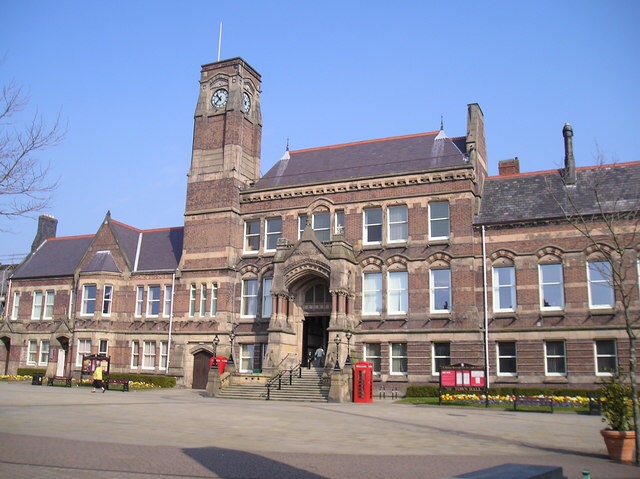 Tickets are £5 and need to be purchased from us in advance. We need to get at least 75 people attending on the night so please make every effort to join us. Tell your friends, family members and colleagues (ladies only!) about it and bring them with you – the more the merrier!
If anyone would like to support the event but is unable to join us, we would greatly appreciate any donations towards it.
To purchase tickets, or if you need any further information, please email: ACECharity@aol.com.
Thank you for helping us to build our next classroom and enable more children to attend Arise School.