Arise School recently welcomed a visit by students from the International School of Moshi (ISM). ISM is a long established school with campuses in the nearby towns of Moshi and Arusha and a diverse student population, aged 3 – 19 years, of many different nationalities.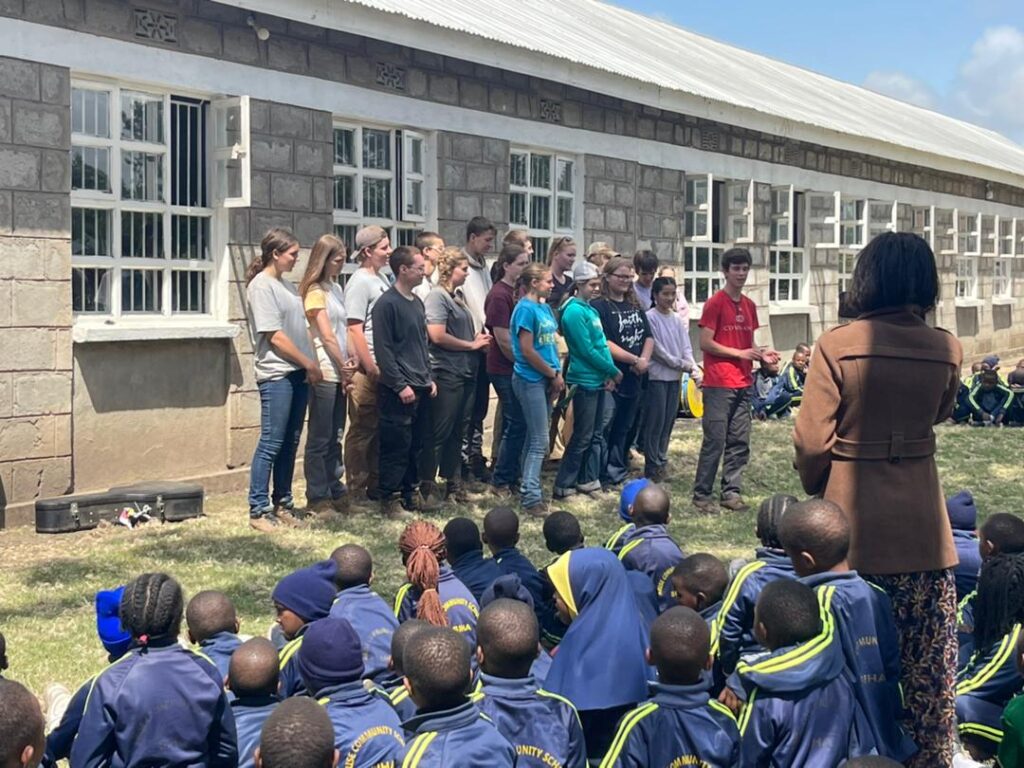 Recently, a group of ISM students and teachers dropped by at Arise whilst on a cycling journey from Moshi to their campus in Arusha, a total distance of about 80 kms. The teachers were searching for a camping site in the area when someone recommended that they visit Arise with a view to seeing if they might camp at the school. Arise was more than happy to host them.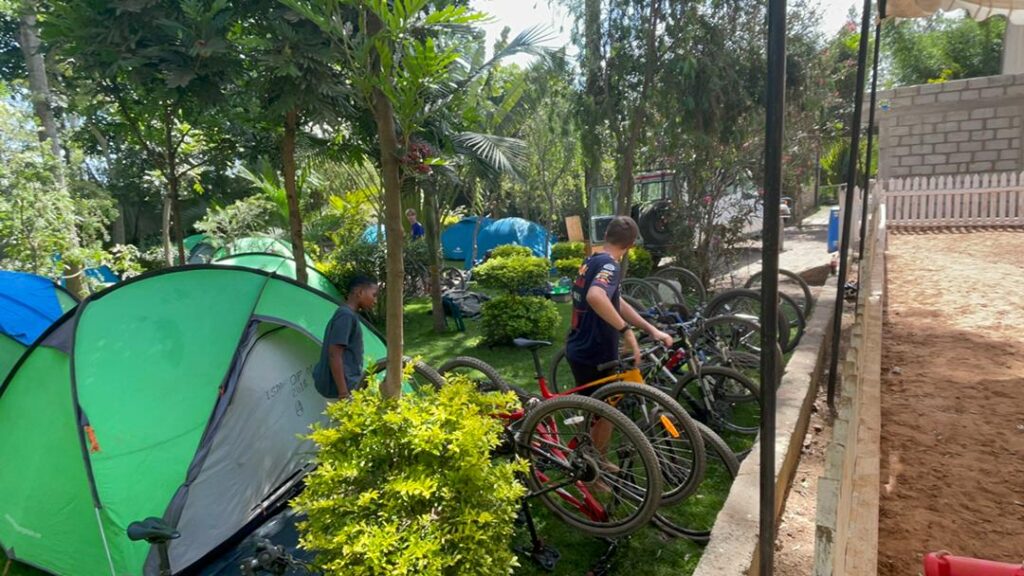 The ISM students were amazed by the school's eco-friendly environment and asked to spend one day camping there whilst on their cycling journey to Arusha. This gave them the opportunity to learn more about Arise and its work with the local community.
Above all, what they enjoyed most was the time they spent with the Arise students. Moments of learning and play were shared on both sides. Together, they enjoyed dancing, singing, various games, such as catch and hide and seek, and a puppet show. It proved quite a learning experience for both sets of students, not least given the different and diverse backgrounds and life experiences of the two groups. In fact, the ISM teachers asked for an open opportunity to bring a group of students whenever they are on a cycling trip!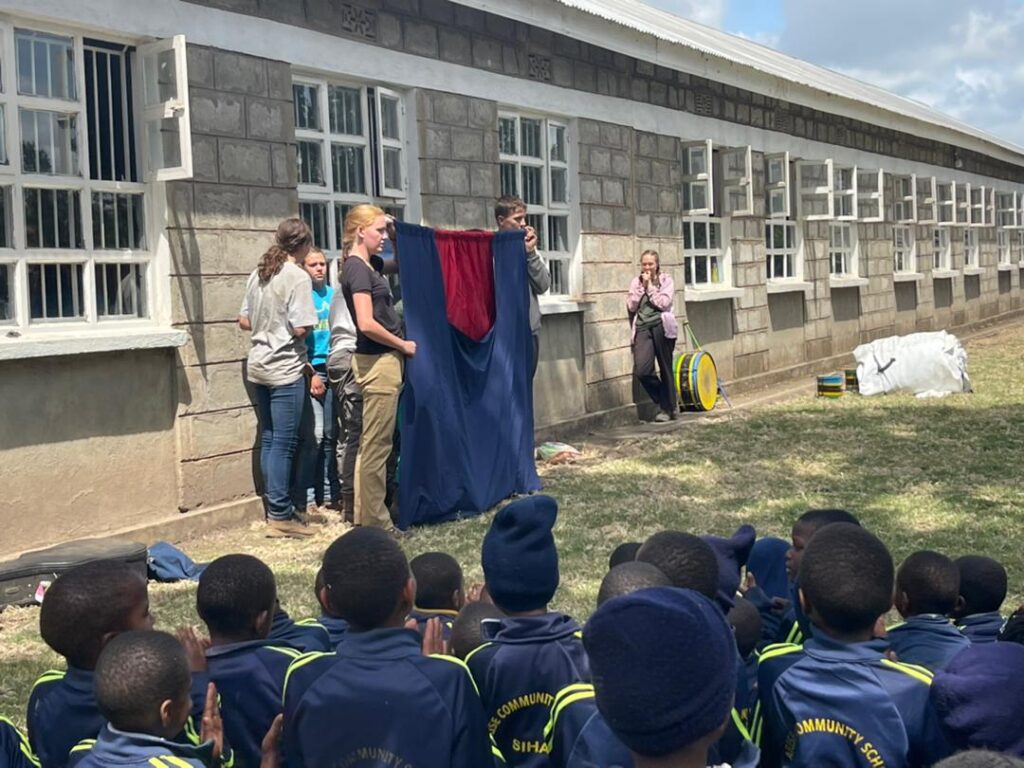 Arise welcomed this with open arms! It is great to see that the school continues to be such a welcoming place where people from all backgrounds and cultures can come, learn and grow together.