Bringing the Benefits of ICT to Arise School and the Local Community
.
Just 12 months ago, we heard that a grant application by ACE to the British and Foreign Schools Society (BFSS) to bring the benefits of ICT to Arise School and the local community had been successful.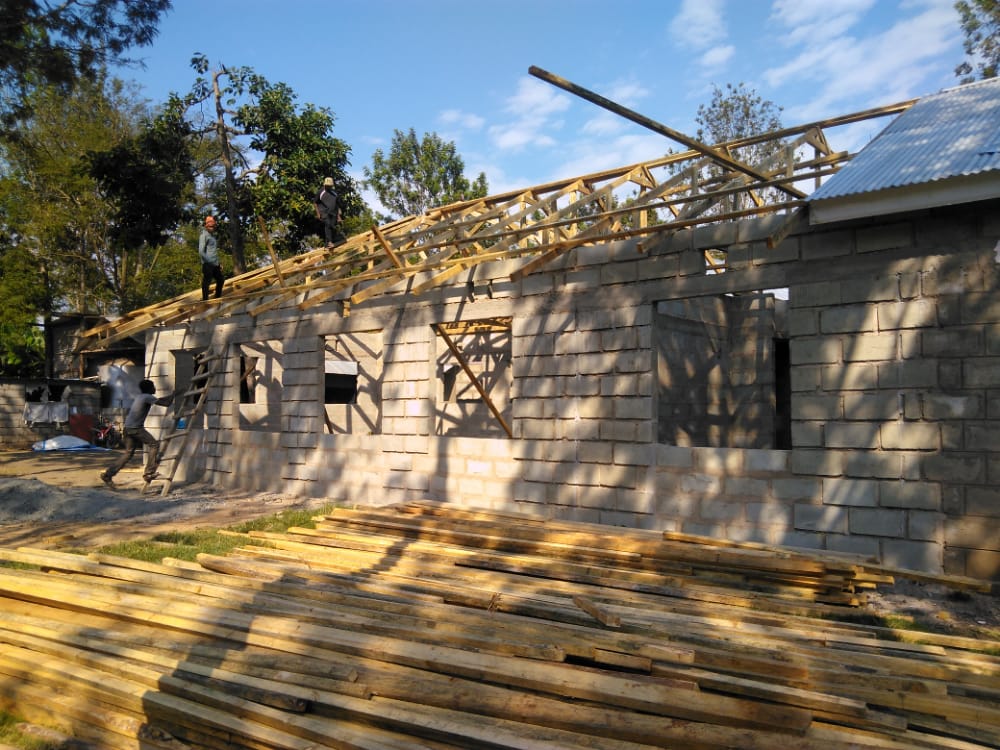 .
This three year project involved building and equipping a Computer Room at Arise. As a necessary part of the application, alongside the grant from BFSS, ACE, Arise and the local community each provided some funding or donations in kind towards the initiative.
As well as being a resource available to the teachers and the whole school, in particular, it will enable older pupils to develop their ICT knowledge and skills to the required level to sit their national Grade 7 ICT exam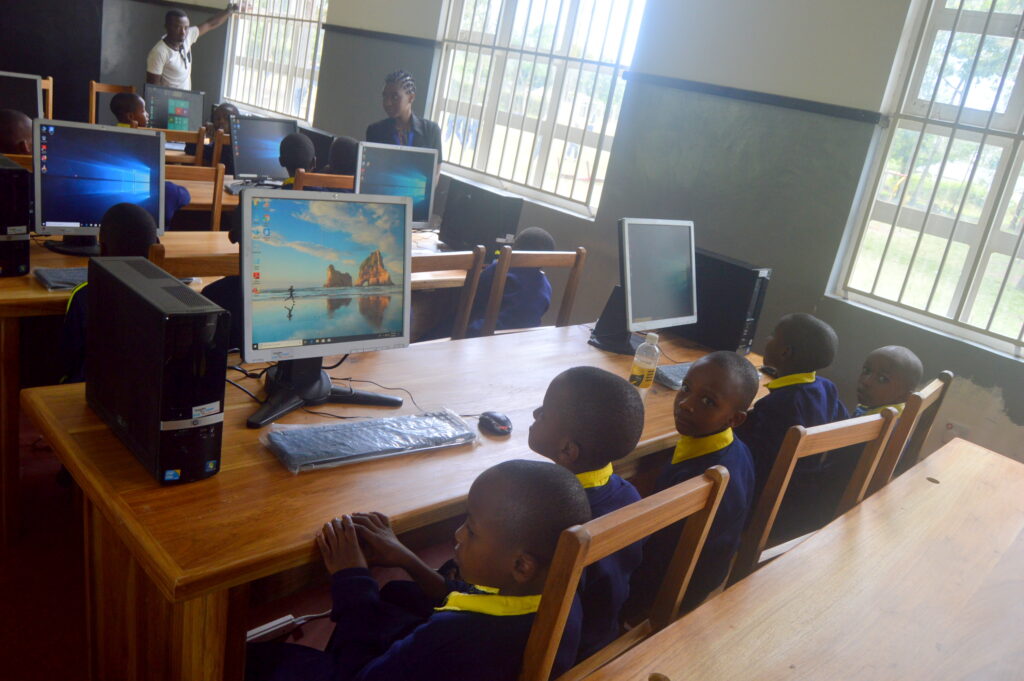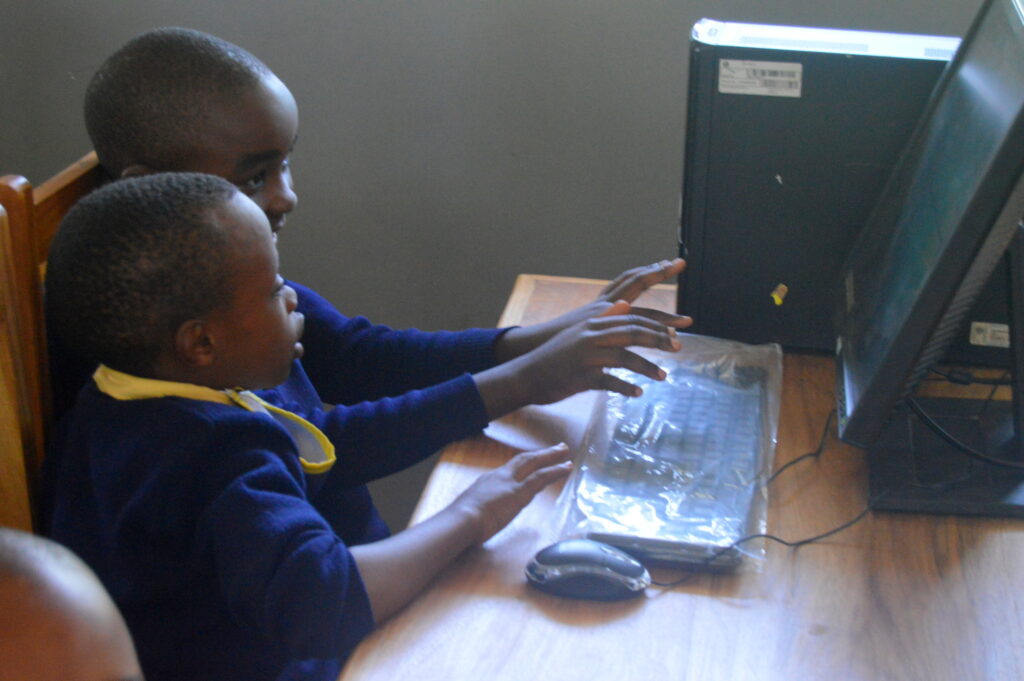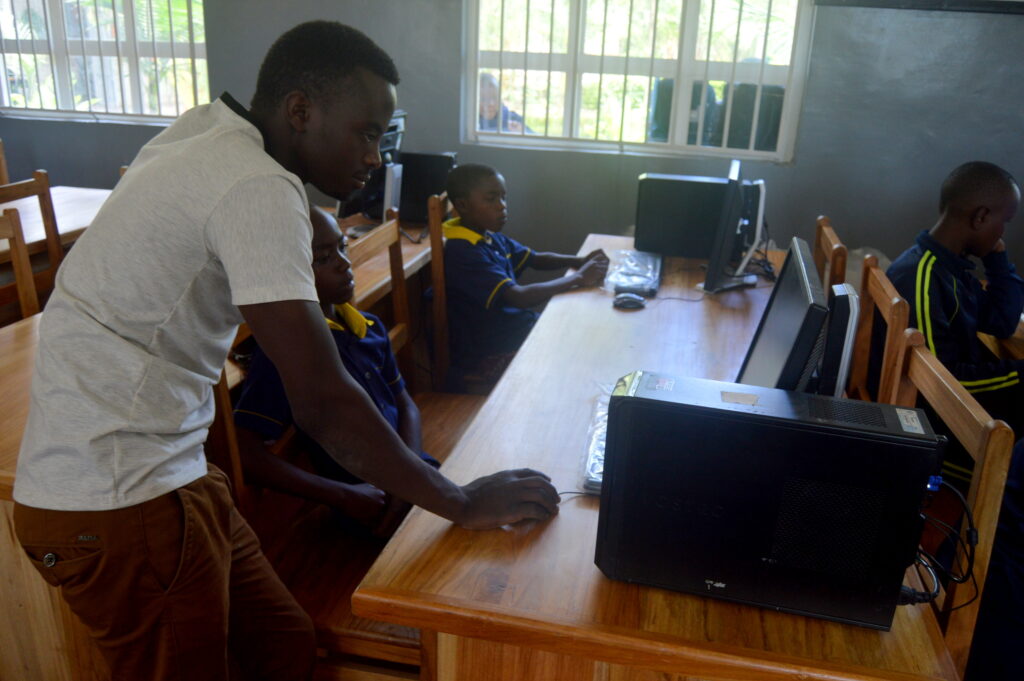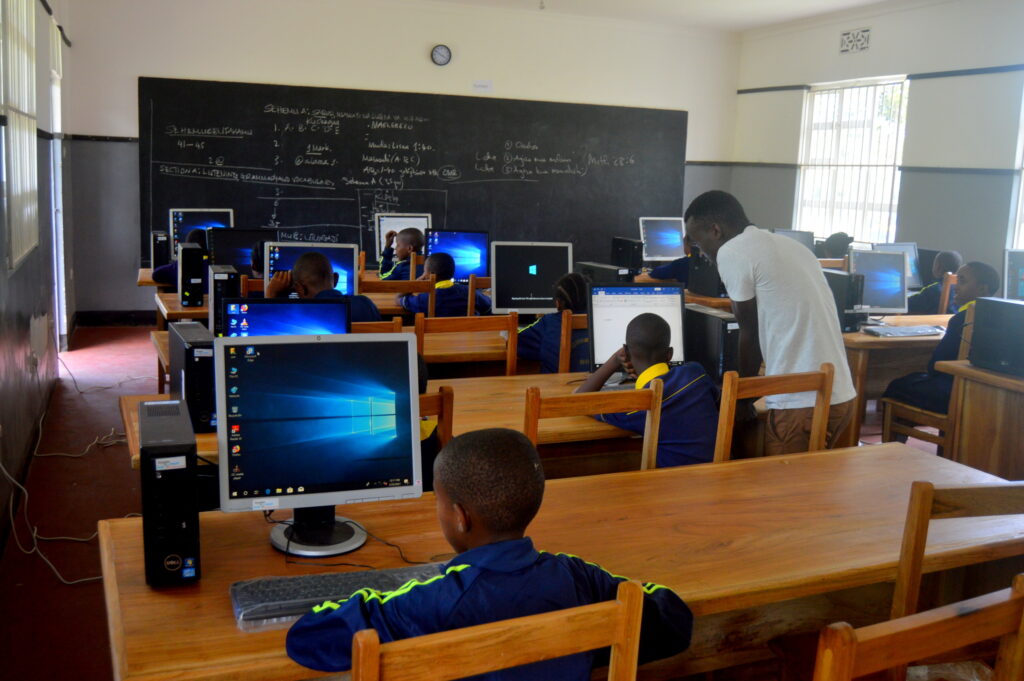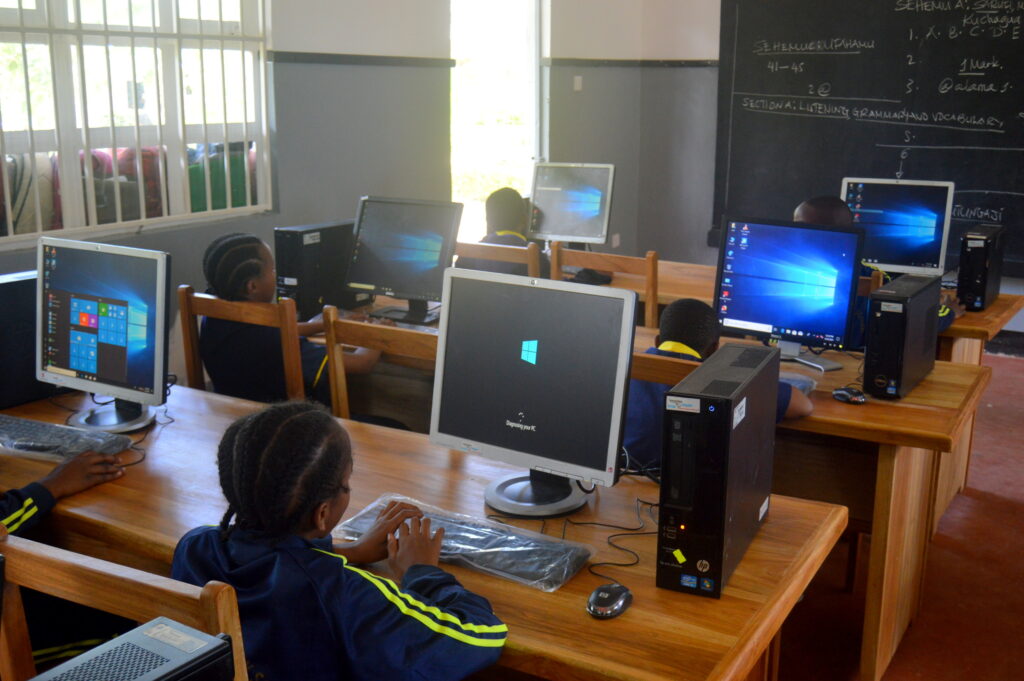 The Computer Room will also provide free access and learning to pupils in other local schools and members of the community who wish to develop their computer skills, or may need to use a computer, and do not have access to one. In a developing country like Tanzania, it is a huge step forward for Arise and the local community where only a very small minority of the population will have access to a computer.
Although a little delayed because of the pandemic, the Computer Room is now built and equipped with 20 computers. When Arise returned to school this week after the Easter break, it was ready for use. In addition, as part of Arise's contribution to the project, a new member of staff had joined the staff, specifically to teach ICT.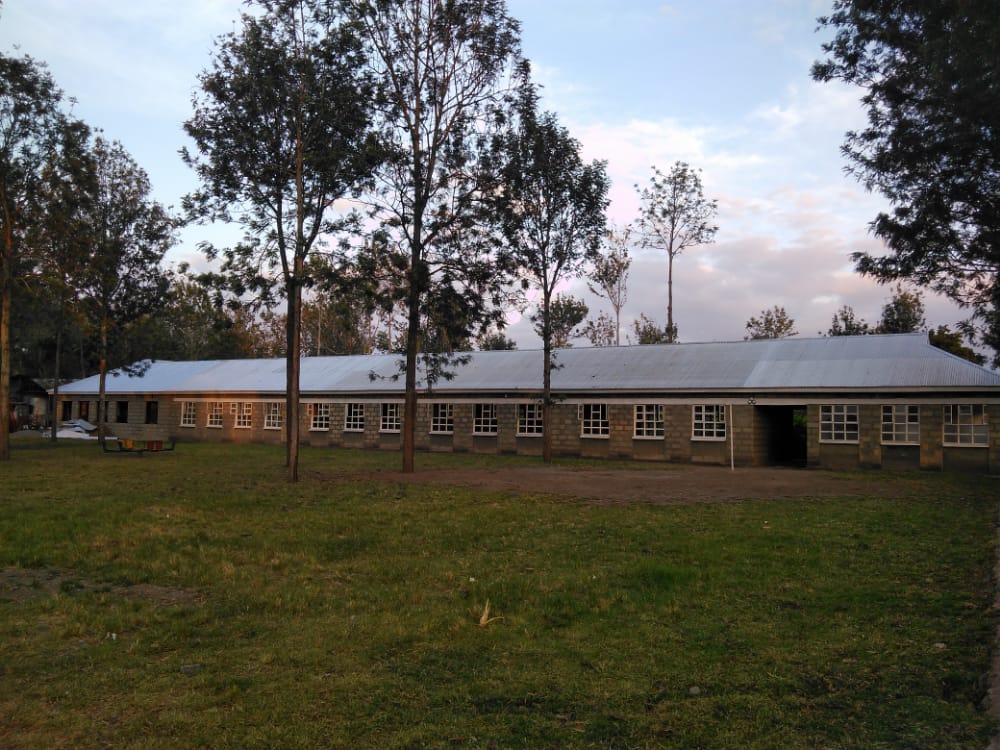 Grade 6 pupils, who it is hoped will be ready to sit their Grade 7 exam in 18 months time, were the first to try it out. They were so excited just learning the basics of how to turn a computer on and off! They were so interested that they did not want the class to finish and are already eagerly looking forward to future lessons.