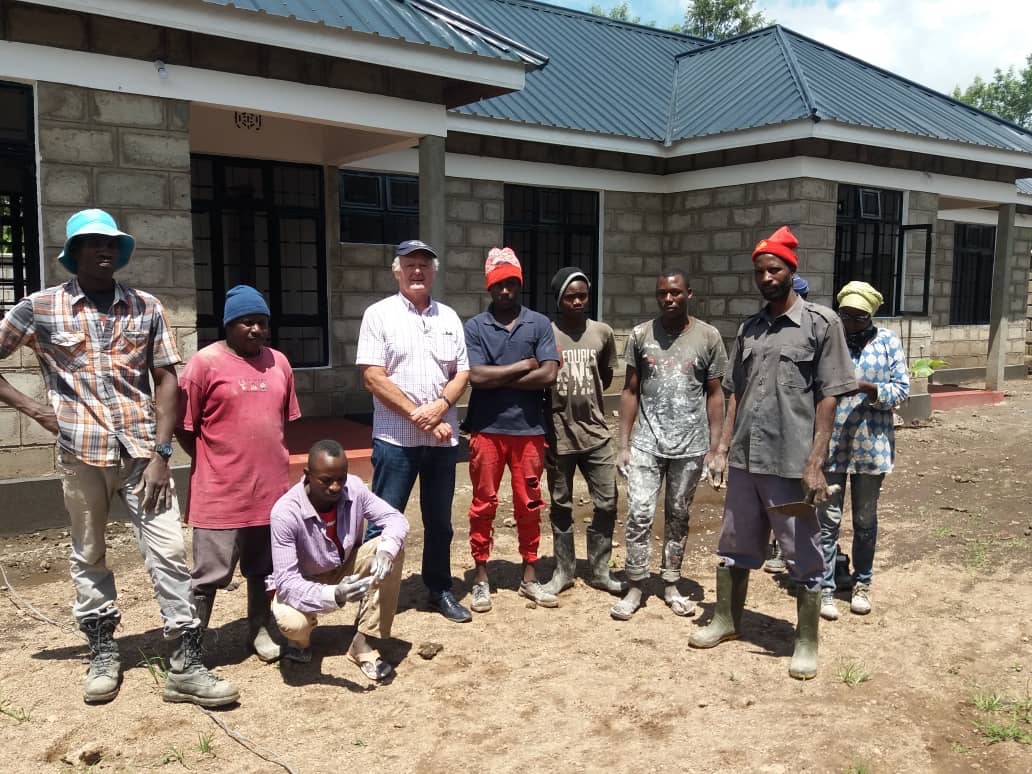 Trips to Arise School are always very special and memorable occasions for us. Our recent one, accompanied by one of our ACE supporters, Ray Vincent, and his son, Chris, was certainly no exception.
In January this year, we received a tremendous boost to our efforts to enable Arise to become self sustaining. This was the result of an extremely generous donation to ACE from Ray, a self-made businessman and ongoing supporter of the charity. Ray wanted his donation to be used specifically to help Arise become self-sustaining. He also wanted it to be used in a way that would benefit the community.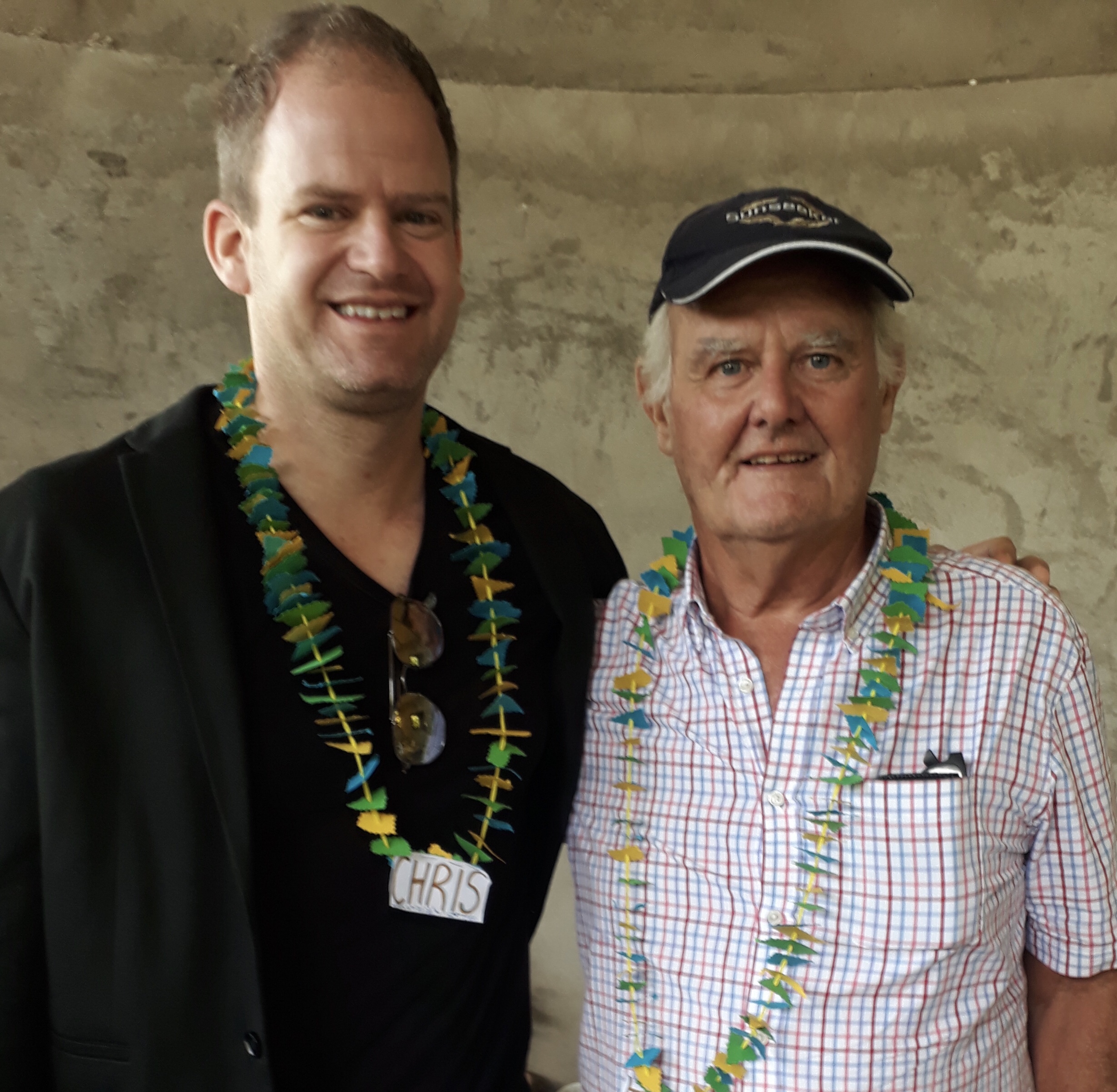 As a result, ten, two bedroomed houses have now been built and are nearing completion on land owned by the school. The first two will be ready for rent in a few weeks and income from this will go directly to Arise. As with all other construction at Arise, the work on building the houses and associated tasks has been undertaken by local workers, generating jobs for the community. When rented out, tenants will either be from the community or in employment locally.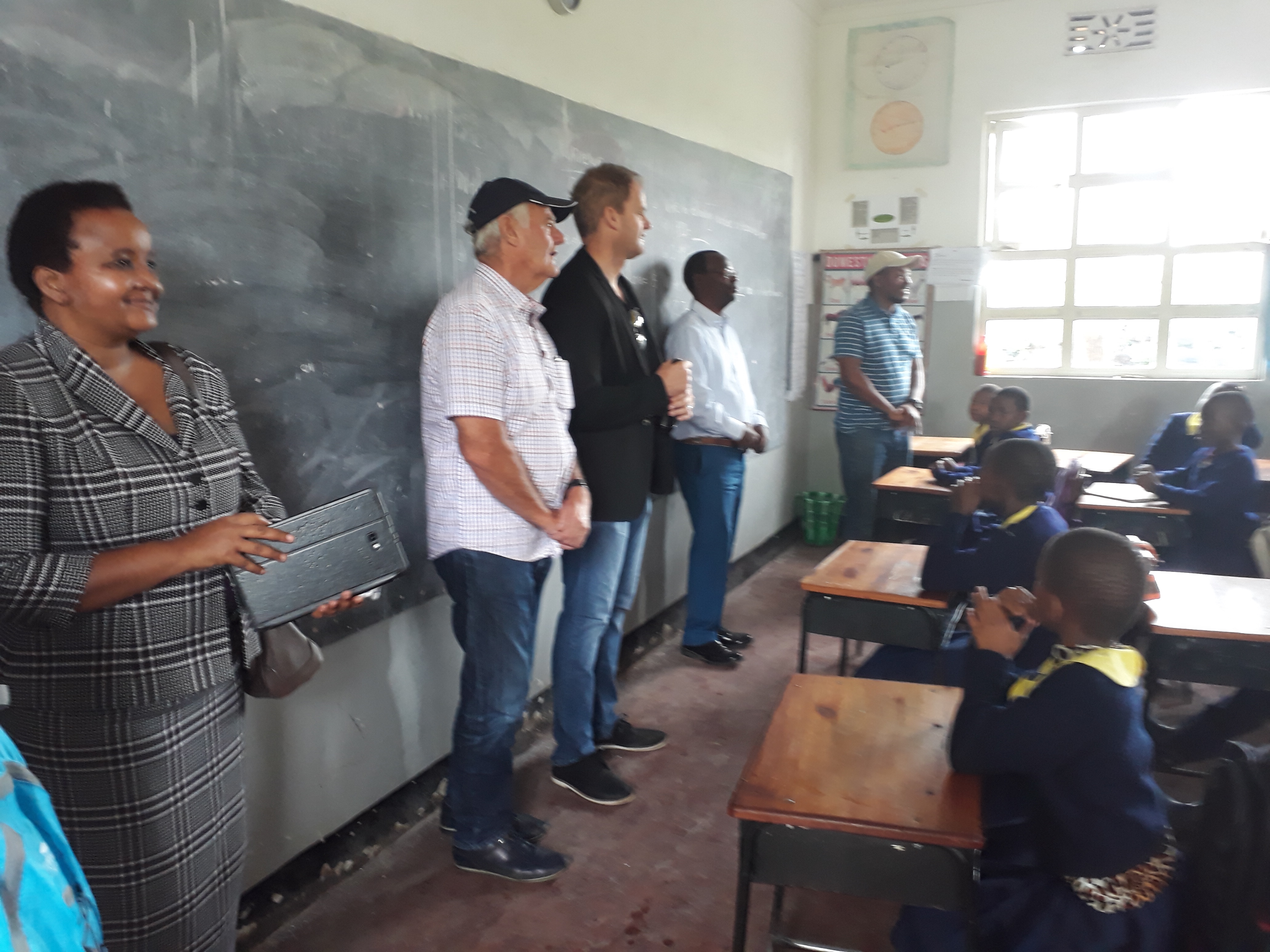 After receiving a very warm, musical welcome from the Arise pupils, and with garlands placed round their necks in traditional Tanzanian style, we were able to show Ray and Chris the houses firsthand. He was also able to meet some of the local workmen. As Ray modestly put it, his donation to ACE was "in memory of my parents' hard work and the opportunities it gave me in life".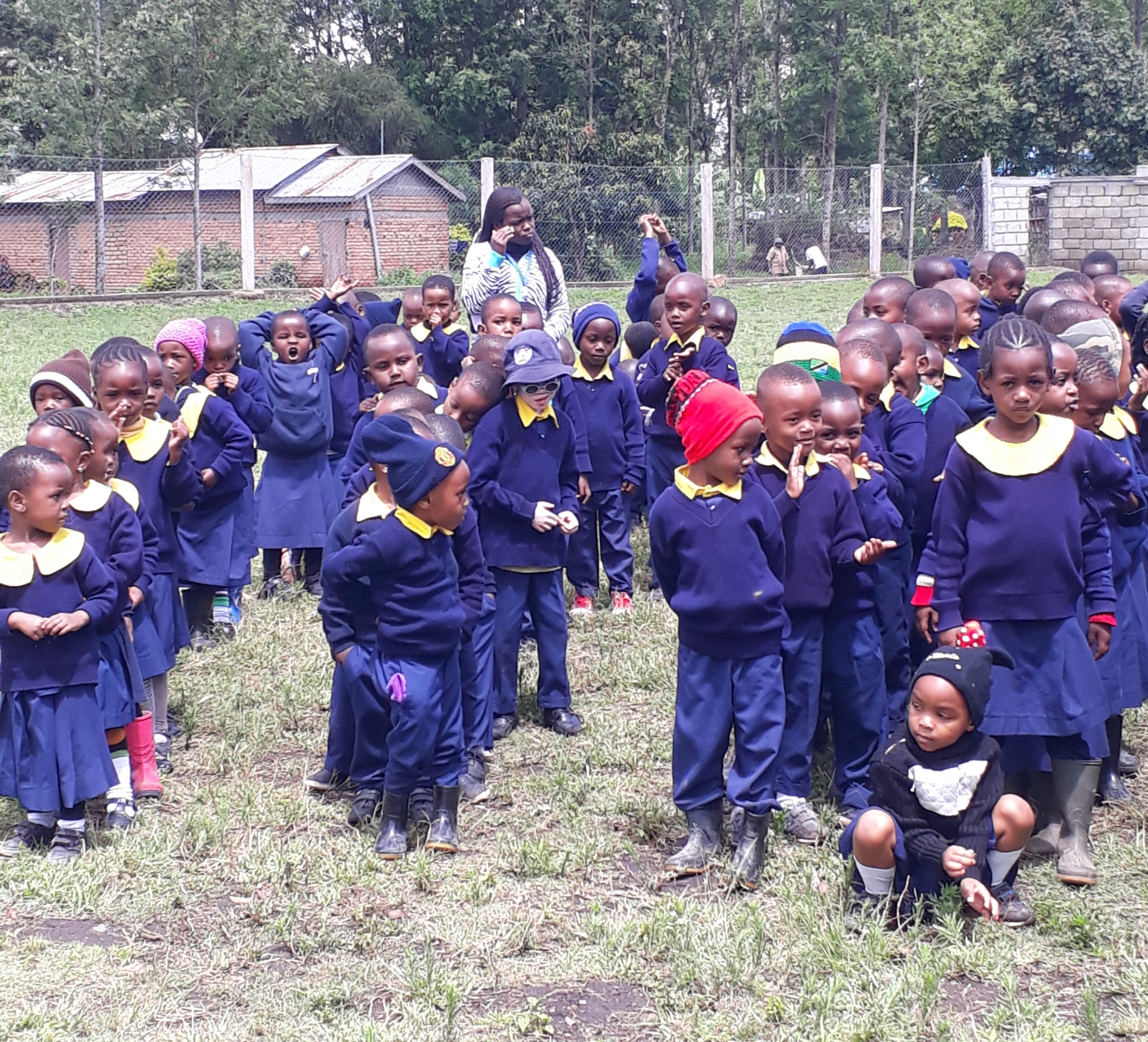 With the income received from the rents, the first priority for the school will be to sponsor some of the poorest children in the local community. Ray's generosity will give those children opportunities that they would not otherwise have, initially, the opportunity of an education.
A huge "Asante sana" to Ray from both Arise School and ourselves for creating the potential to make such a difference in their lives.