Arise School: Making a Real Difference in the Local Community!
What a difference a week makes! Just over a week ago, we received an email from someone enquiring about sponsoring a child. In particular, he was interested in sponsoring a little boy. What has happened since has already changed the lives of one small boy and his family.


We asked the school to identify a suitable child who, without sponsorship, would not have the opportunity of an education. We quickly received information about a three year old boy and his family who were living in conditions that, even in a community where so many are so very poor, the school found shocking.
The little boy is just three years old, the second youngest of four siblings, aged from eight months to six years. He has two older sisters. The children live with their single parent mother in the most extreme poverty in one small, wooden room.
They have little by way of possessions – no beds or even mattresses to sleep on. Their house has no water or electricity and there is no toilet. Most of the time, they do not have food to eat nor is there is anyone to provide for them. Neither of the older children attended school nor did it seem there would ever be any likelihood of them doing so.
Following their initial visit, the school returned with clothing, blankets and food for the family. On learning of their circumstances, the new sponsor agreed immediately to support the little boy. He also made an additional donation for the purchase of mattresses, mosquito nets and other much needed household items.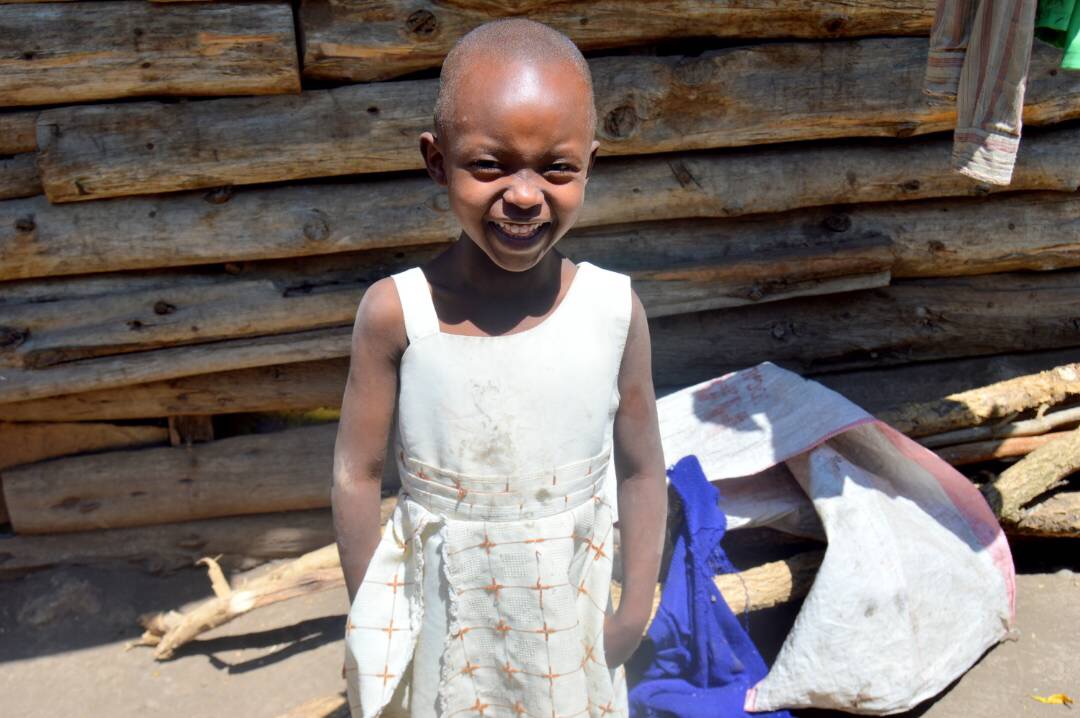 Coincidentally, and very fortuitously, in the next two days, we received independent offers from two of our existing sponsors. Both wanted to sponsor another little girl. That meant that all three children could start at Arise School!
In a short space of time, a different life has opened up for this family. All three children started school this week. The smiles on their faces say it all! They now have the chance of an education. The family has hope for the future – another amazing example of how our shared aspirations with Arise School to make a real difference for the poorest children in their community are being realised. A huge "Thank You" to our three sponsors for making this possible. What a difference a week makes!
If you would like to make this sort of difference in the life of a child and give his or her family hope for the future, please email us at ACECharity@aol.com for information about our ACE Sponsorship Scheme.