Arise School: Helping Families Achieve Financial Independence.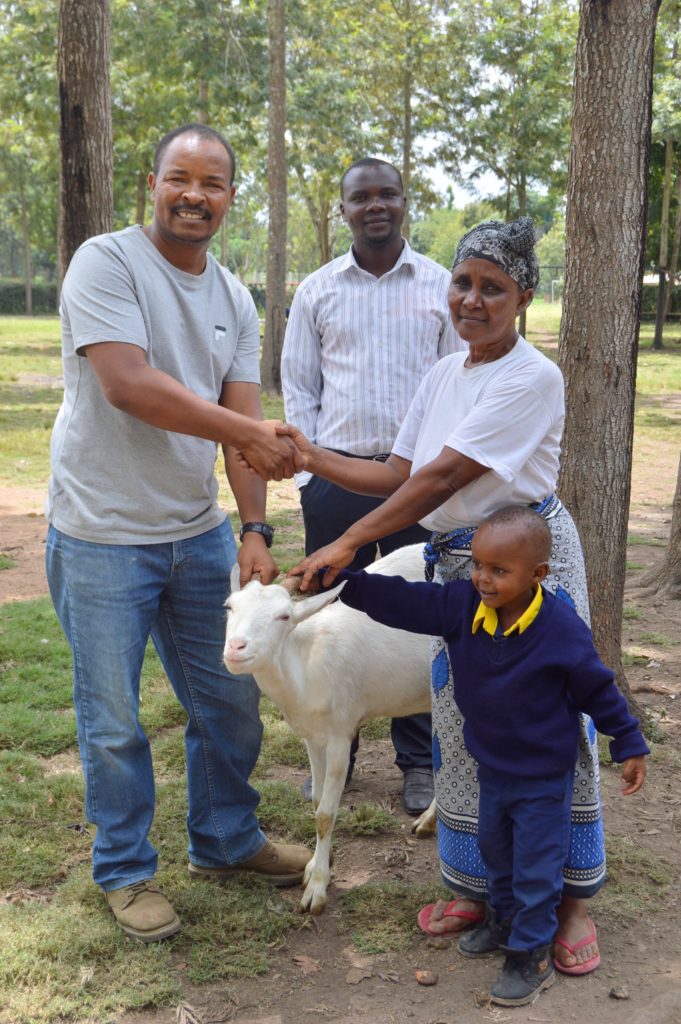 In January, 2020, Arise set up a new initiative to try both to empower local women and to provide an opportunity for some of the poorest families in the community to achieve financial independence.
Grace, the grandmother and carer of one of the children sponsored through ACE, was given a nanny goat along with the short term loan of a billy goat. The agreement was that Grace would look after the nanny goat and bring back three kids to Arise. After that, she would be able to permanently keep the nanny goat and any other kids born. The three kids returned to Arise would be raised at the school and then given out to other members of the community in need in a similar way.
Goat breeding is commonplace in Tanzania, providing both milk and meat. There are various breeds. The one issued to Grace was the kind that gives birth to twins. Therefore, it was hoped that the three kids would be born and returned to Arise to raise within the year.
Twelve months on, we can report that the nanny goat has produced one set of twins…one male, one female. These kids have already been returned to Arise and, when there is another 'happy event', one of the twins will join them. The second kid, along with her mother, the original nanny goat, will then belong to Grace. We were delighted to learn just this week that the nanny goat is pregnant again and expecting twins sometime in April.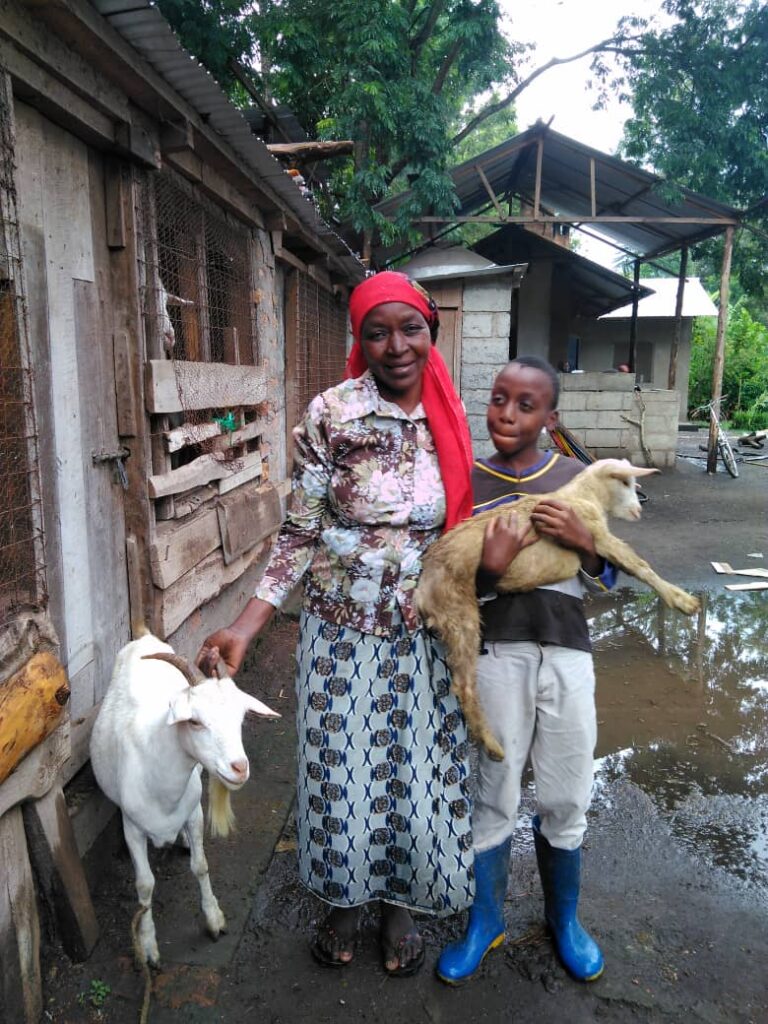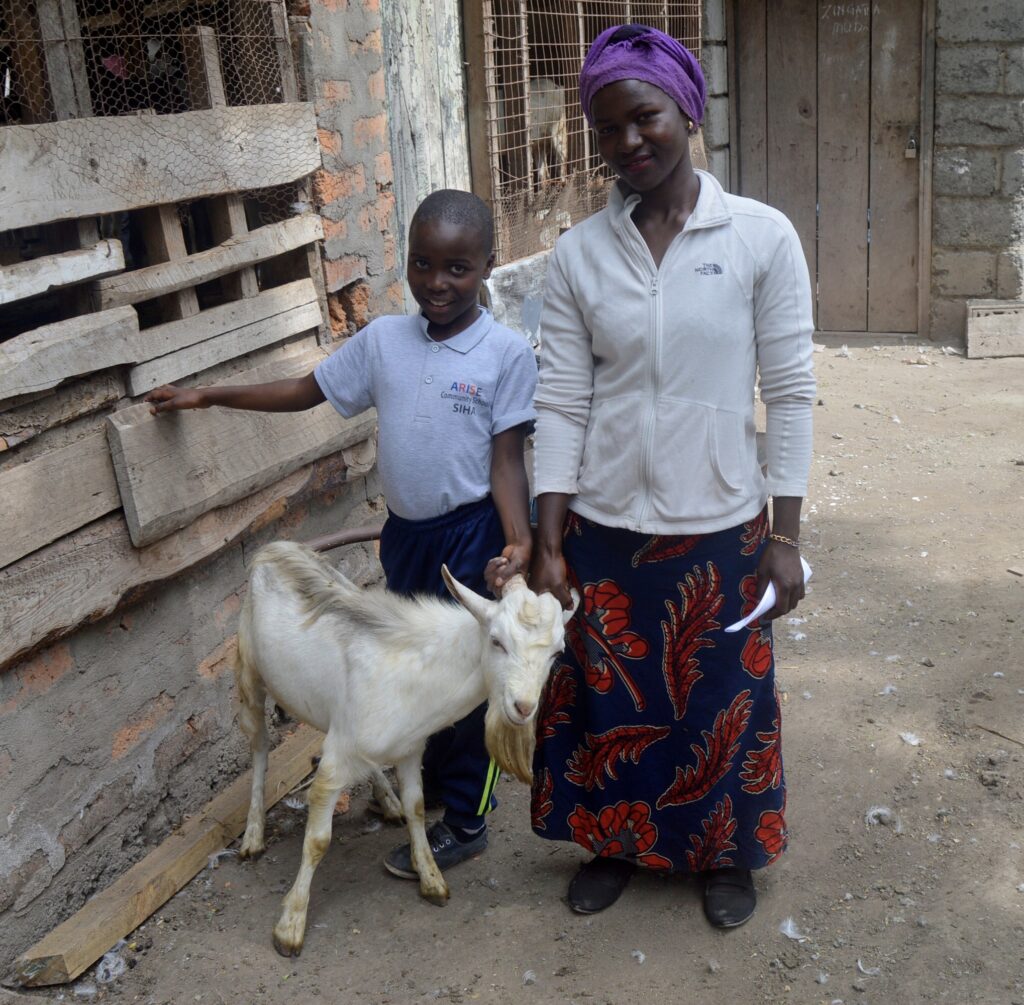 .
.
In the same twelve month period, since January 2020, Arise has issued a further twelve nanny goats to women in the community. Six billy goats are on 'standby'!
Whilst Arise Community School exists primarily to provide education for some of the poorest children, it is also playing an essential role in the economic development of the community by empowering some of its poorest members to achieve financial independence.