Arise School Brings the Benefits of ICT to the Local Community
In April, the newly built Computer Room at Arise came in to use as a resource for the school.  It was built following a successful grant application by ACE to the British and Foreign Schools Society (BFSS) with the aim of bringing the benefits of ICT both to Arise School and the local community.  
Equipped with desks, chairs and 20 computers, an ICT teacher was appointed and lessons for Arise pupils started in April.  As part of the project, free access and learning is also being provided to pupils in other local schools and to members of the community who wish to develop their computer skills or who may need to use a computer and do not have access to one.  
This week, we were very pleased to learn that the school has already started using the Computer Room to offer classes to community members.  For two hours each Saturday afternoon, it is now opening its doors to 20 adult learners.  They will be taught topics such as introduction to computer, computer applications and computer maintenance; how to use ICT to assist with daily tasks and how it can be of benefit to them in the future.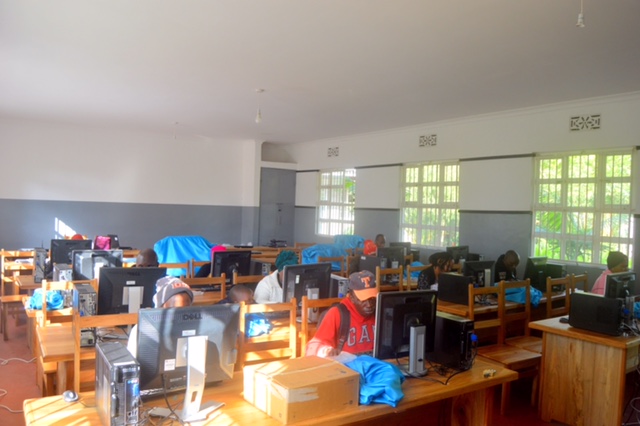 The first class focused on sharpening typing skills by becoming familiar with and mastering the keyboard.  Well known programmes, such as Mavis Beacon, were used with much excitement at learning the best way to use the keyboard.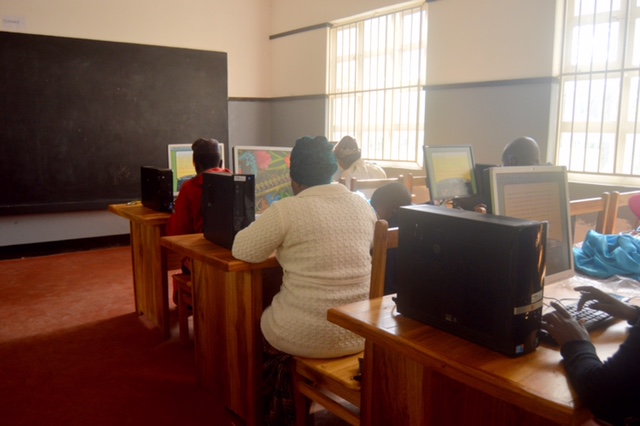 The initial turn up was very promising with more members of the community continuing to express interest in participating in the classes.  Local teachers are also joining the move to be part of the initiative.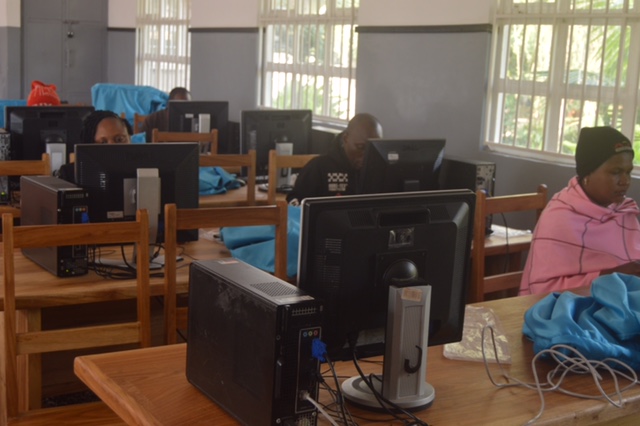 In a developing country like Tanzania, this is a huge step forward for Arise and the local community where only a very small minority of the population will have access to a computer.  We look forward to further news of how things develop as community members continue to engage in class sessions.