Andrew Successfully Reaches the "Roof of Africa"!
A few weeks ago, Andrew wrote a blog about the forthcoming challenge he had set himself to climb Mt. Kilimanjaro, or the "roof of Africa" as it is termed, and to raise money in aid ACE. We were delighted to learn this week that he had successfully completed his eight day climb.
From Arise School, the view of the mountain is awesome. It always fills us with wonder. Coincidentally, Andrew had chosen the Lemosho route which goes up behind the school. We can only imagine his elation – and, no doubt, his relief! – at reaching the summit. Many, many congratulations, Andrew, from both ACE and everyone at Arise School.
After all his efforts, the day after his descent from the mountain, Andrew was able to visit Arise School and see first hand the difference it is making to children whose family circumstances are such that they would not otherwise have the opportunity of an education. With his work regularly taking him across Africa, like ourselves, Andrew is a firm believer that education is the best long term way out of poverty.
Amazingly, Andrew raised enough money from his climb to meet both the cost of the desks and chairs needed to complete the final classroom and of a much sought after football pitch. The pupils love football and were delighted to receive a signed photo of the Arsenal football team which Andrew had obtained on their behalf.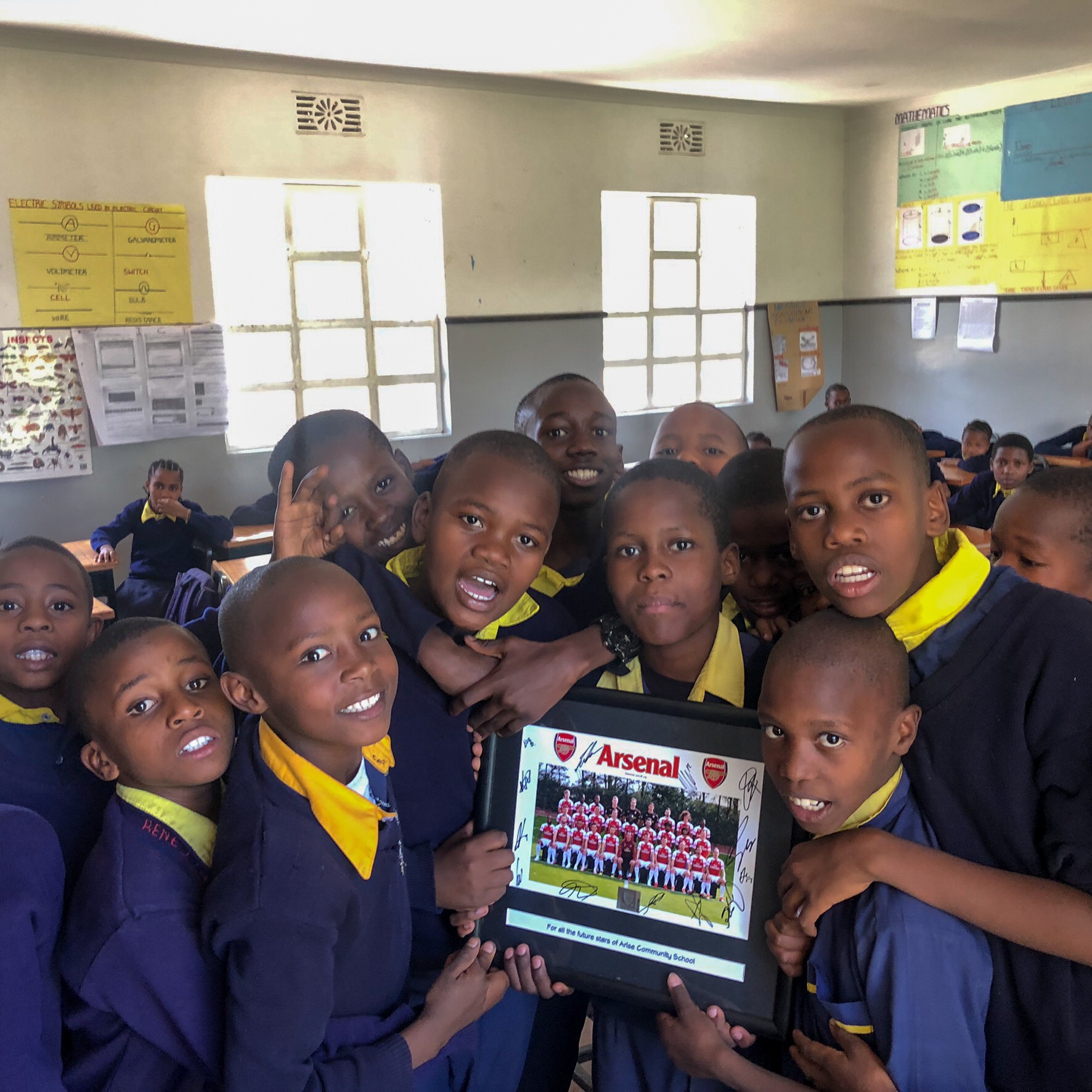 On his return home, Andrew sent us the following description of his climb and visit to the school:
"After 6 days hard trekking, I finally reached the roof of Africa at 07:45am on 17th March. The journey really was like walking from the tropics to the polar regions in under a week. My clearest description is to imagine walking at the pace of a bride down the aisle, while breathing like you're jogging hard. Only on summit night, make it twice as breathless, half as fast, pitch black, -7c and a wind chill taking it to -15c. Perhaps unsurprisingly you feel a sense of achievement!
That sense of achievement pales though into comparison with what I saw at Arise. Literally lives transformed. It's great to see the money raised already hard at work with the picture showing the classroom ready to be kitted out and the retaining walls for the pitch being dug. It's clear how much the children will love it!
A challenge, followed by a privilege to witness such an enterprise. Thank you for your support in playing a small part in helping this further blossom."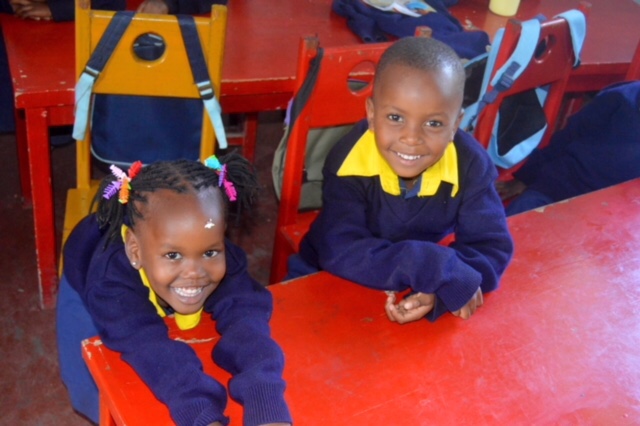 Our very grateful thanks and appreciation go to Andrew and to all his sponsors for their brilliant support. We hope that he left Arise knowing that the results of his tremendous effort to climb the mountain and complete the challenge will make a very real difference in the lives of so many children.