ACE Newsletter and Christmas Appeal: November 2020
Dear Supporter(s),
We very much hope that you and your family have been staying safe in these difficult and unprecedented times as a result of the Coronavirus pandemic.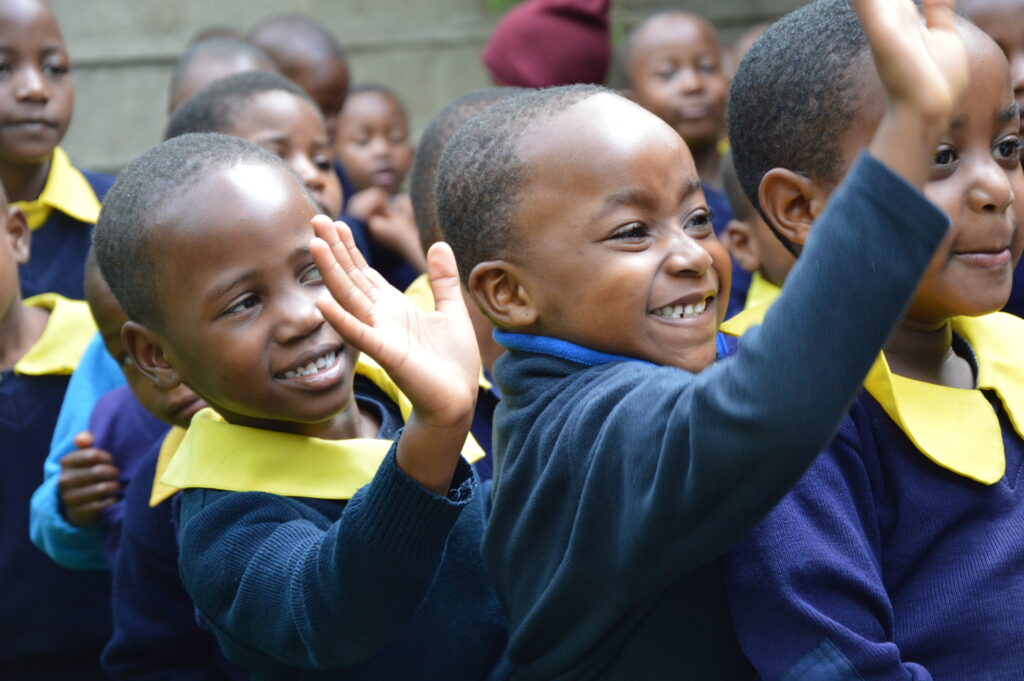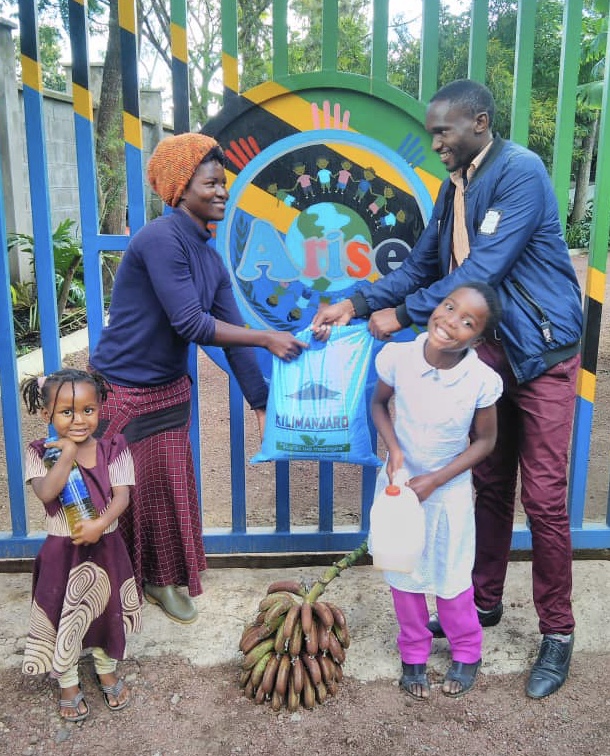 Along with all schools in Tanzania, Arise was closed from mid March until the beginning of July. First concern was for the sponsored pupils and others from the poorest families who we knew would suffer from not having the two meals they receive at school every day. ACE stepped in to provide them with monthly food parcels throughout the period of the school's closure.
The charity also made extra finance available to ensure that all 31 staff members continued to receive their salary. Inevitably, situated in such a poor area, Arise lost income locally. Frank, the School Manager, is now actively addressing how to get things back on track so that the school is still able to achieve its goal of becoming self sustaining.
To help move things forward at Arise, we are launching our ACE Christmas Appeal: Support our School.The aim of the appeal is for ACE to be able to add its efforts to those of Arise. All donations received will go towards new initiatives and projects at the school that will bring in additional income locally and help to overcome the hit Arise has taken to plans to achieve its self sustainability. To donate, please see the end of this Newsletter, including if you would like to receive an ACE Gift Certificate.
Meanwhile, teachers have been working very hard to help pupils make up for lost time, especially those in Grade 7 who, for the very first time at Arise, were due to sit their National Primary School Leaving Certificate exams in September. Exams were delayed until October with the results now anxiously awaited. The award of the Certificate enables pupils to go on to study at secondary level.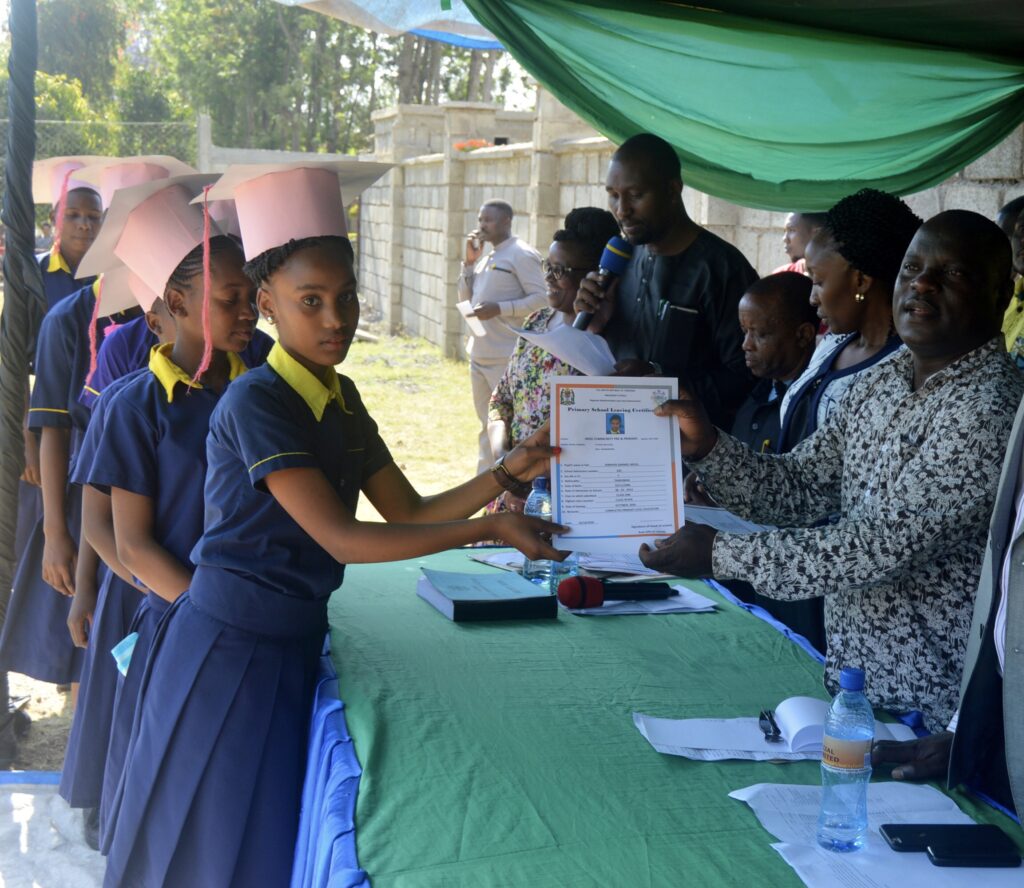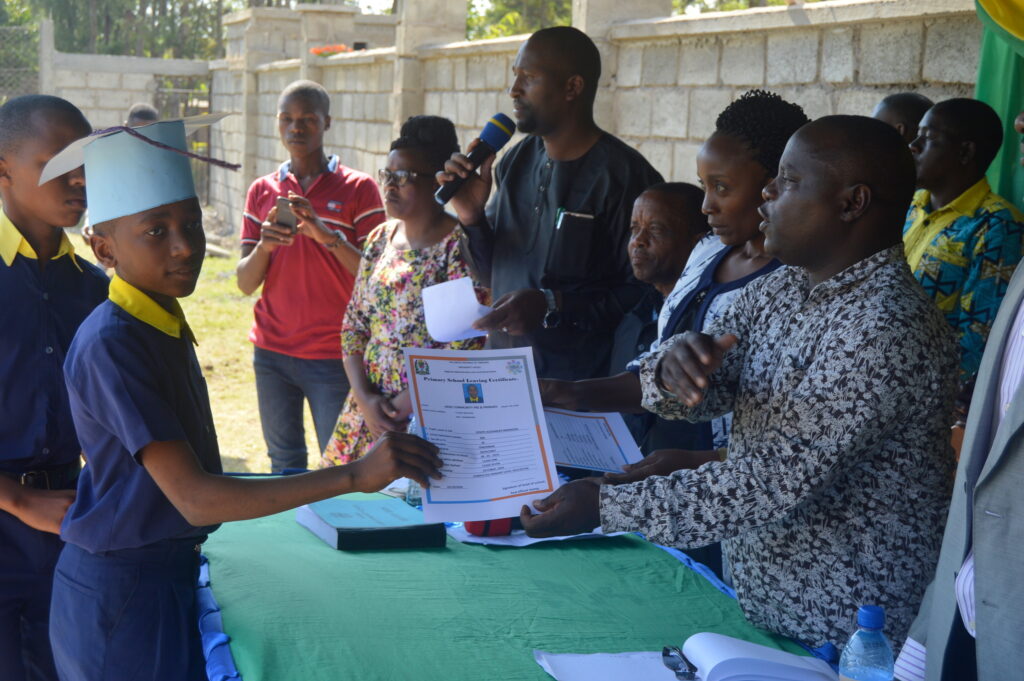 As is tradition in Tanzania, Grade 7 excitedly looked forward to their graduation. Parents organised a simple party to congratulate them on completing their primary education. Arise presented them with a school leaving certificate and wished them farewell. It was a proud moment for pupils, their families and staff and a landmark one for the school. When received, we will write to sponsors concerned with their individual child's exam results. We very much hope that all of our ACE sponsors will continue to support their child through secondary education when the time comes.
Undoubtedly, the strength and generosity of support we have enjoyed from our ACE supporters over the years has enabled the charity to weather the unforeseen effects of Coronavirus. As a membership organisation, we are taking this opportunity to invite anyone who would like to be more fully involved in the charity's work to consider becoming a member. If you are interested, please email: ACECharity@aol.com and we will send you the relevant information.
Whilst only too aware of the impacts of Coronavirus for so many, we hope you will respond to help Arise School overcome the effects of the pandemic by donating to the ACE Christmas Appeal: Support our School.
Donations may be made via the donation facility on our new ACE website: ACECharity.uk. Alternatively, the ACE bank account details are below, or they may be posted to us at: ACE Charity, 16, Windle Grove, Windle, St. Helens, WA10 6HW
Barclays Bank
Name of Charity: Africa's Children in Education
Account Number: 03910431
Sort Code: 207445
If you would like to receive an ACE Gift Certificate as a present for a family member or friend this Christmas, please let us know and we will email you one to send or print off for them.
Finally, this has certainly been a year like no other and we know that the holiday season is going to be very different from normal. On behalf of all the children and staff at Arise School and ACE, we would like to say a huge "Thank You" for all your ongoing support in 2020 and very much hope that we are all able to look forward to better things in 2021.