A Very Fitting Farewell For Grade 7
On Saturday, 18 September, following completion of their national exams, Arise School said farewell to this year's Grade 7 students. Subject to their success in the exams, they will move to secondary school in January 2022. A farewell party was held at Arise to celebrate them reaching this landmark in their education.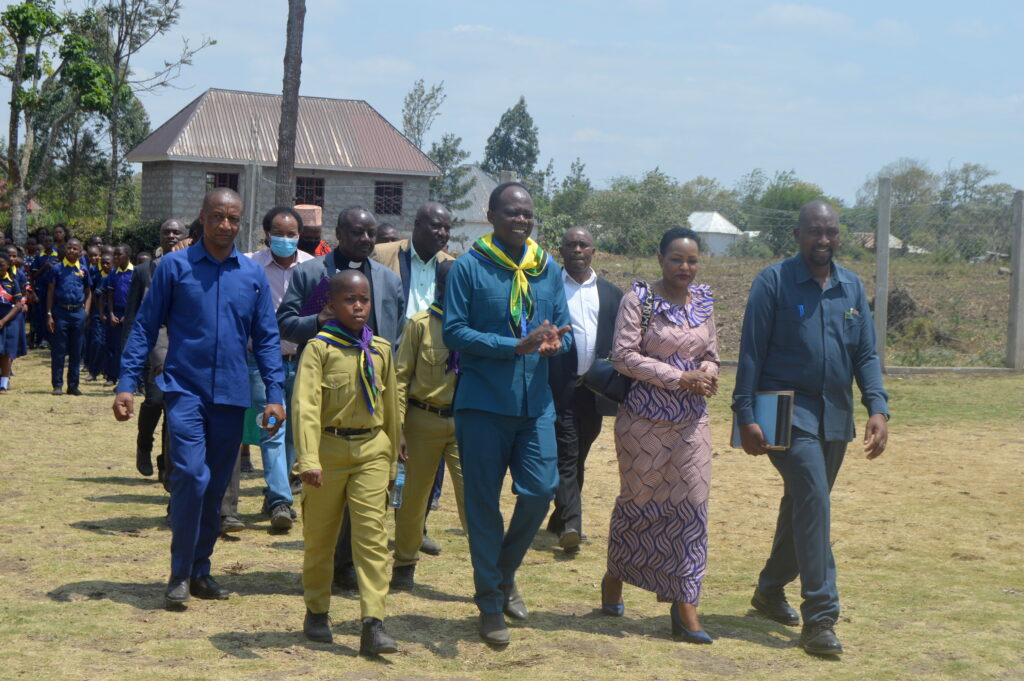 Joining the 34 students were their parents, pupils from other classes, teaching and support staff, the village chairperson and various local councillor and other political figures, including Siha District's Chairperson. In particular, the local M.P. and Deputy Minister of Health, Community Development, Gender, Elderly and Children, the Honourable Dr. Godwin Oloyce Molel, was in attendance as Guest of Honour.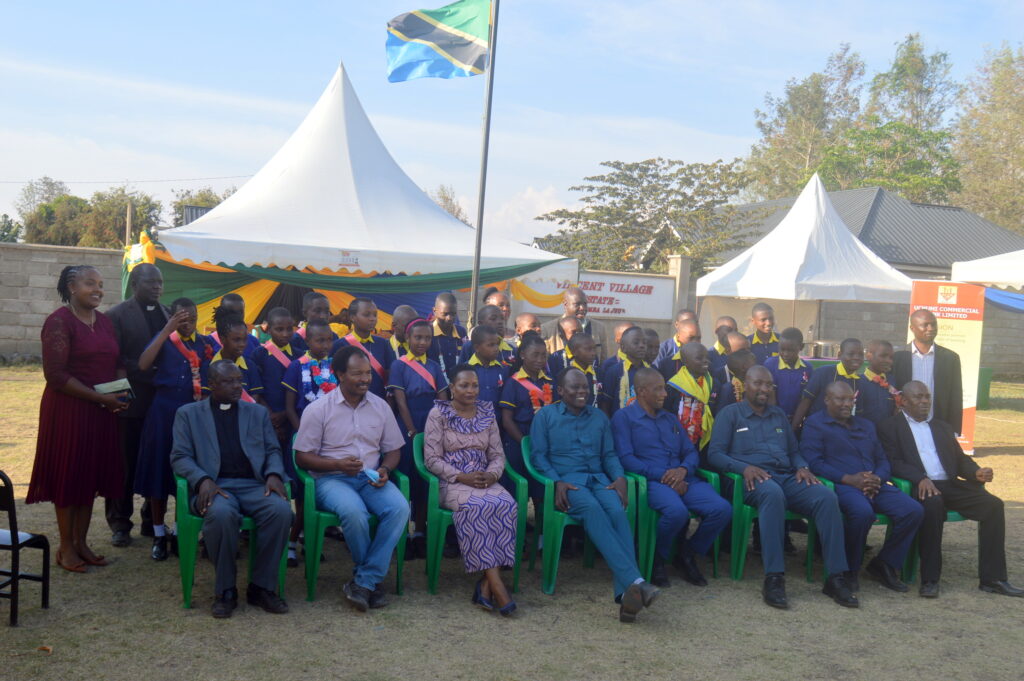 Ombaeli, the Headteacher, welcomed guests by giving a brief history of the school and its impressive development and academic record since it's founding in 2012. He referred to it as "a shining light of growth and development to the community of Wiri, nearby villages and Siha District as a whole". He also highlighted the partnership between Arise and ACE and how they continue to work together to support the community by bringing one man's vision "from dream to reality".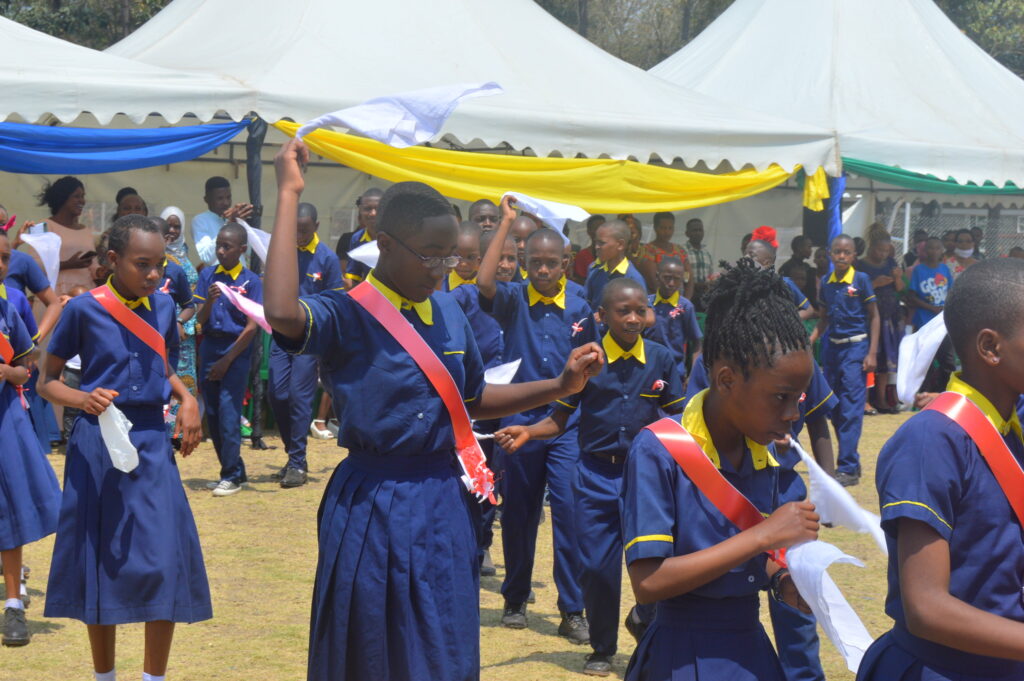 Arise pupils from other classes added colour to the event by their impressive shows of dancing, a fashion show, drama, poetry and news reading. A farewell speech was made by the head boy and head girl.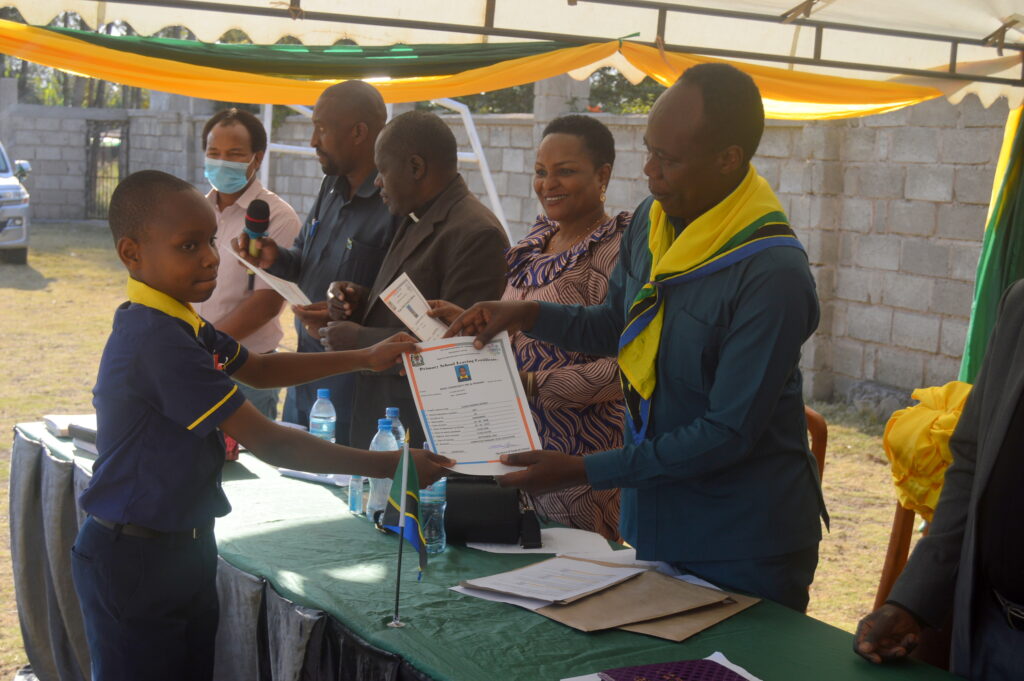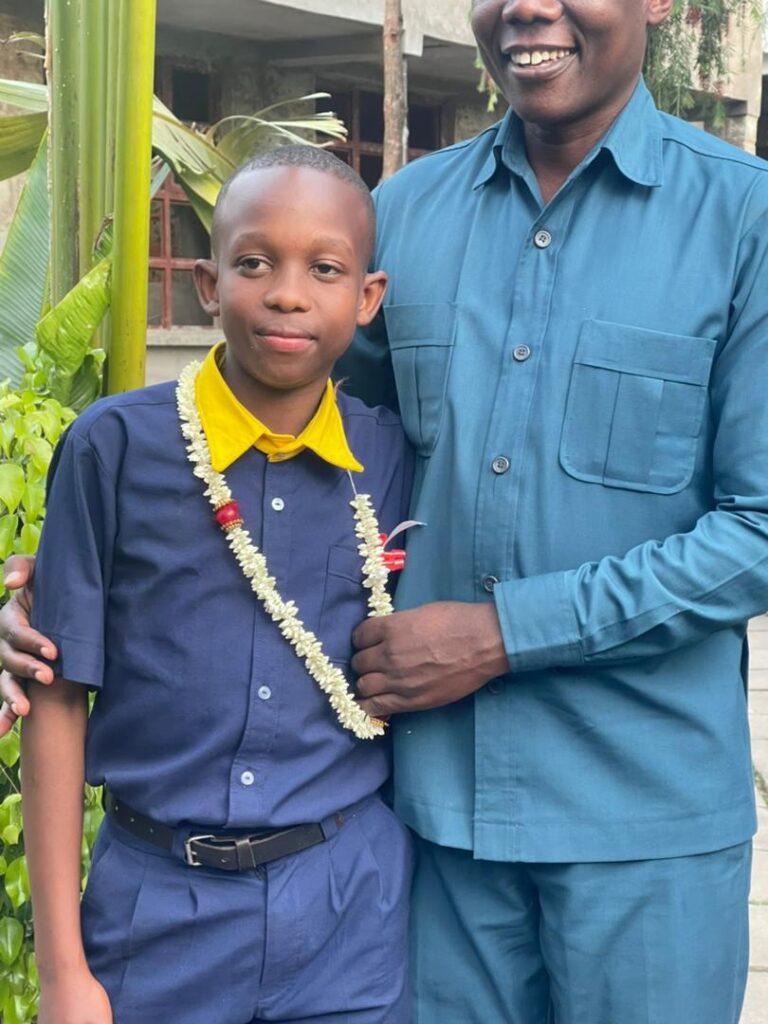 Following the speeches and students' activities, the Honorary Dr. Godwin presented each Grade 7 student with a Leaving Certificate. Awards were also given for academic excellence, including two Arise students who came first and second amongst all Grade 7 students in Siha District in their pre-national exam results, achievement on the sports field, cleanliness and leadership.
In his speech to the students the Honorary Dr. Godwin told them:
"always see yourselves as ambassadors of this school, speaking and conducting yourselves in the way that you've been taught while here. I do believe that you've been well equipped for the future that is ahead of you. This school should be an inspiration for you to shape your future and the future of others. While growing up I never had such an opportunity to be in a school such as this one, you are so lucky, and it is your time to shine".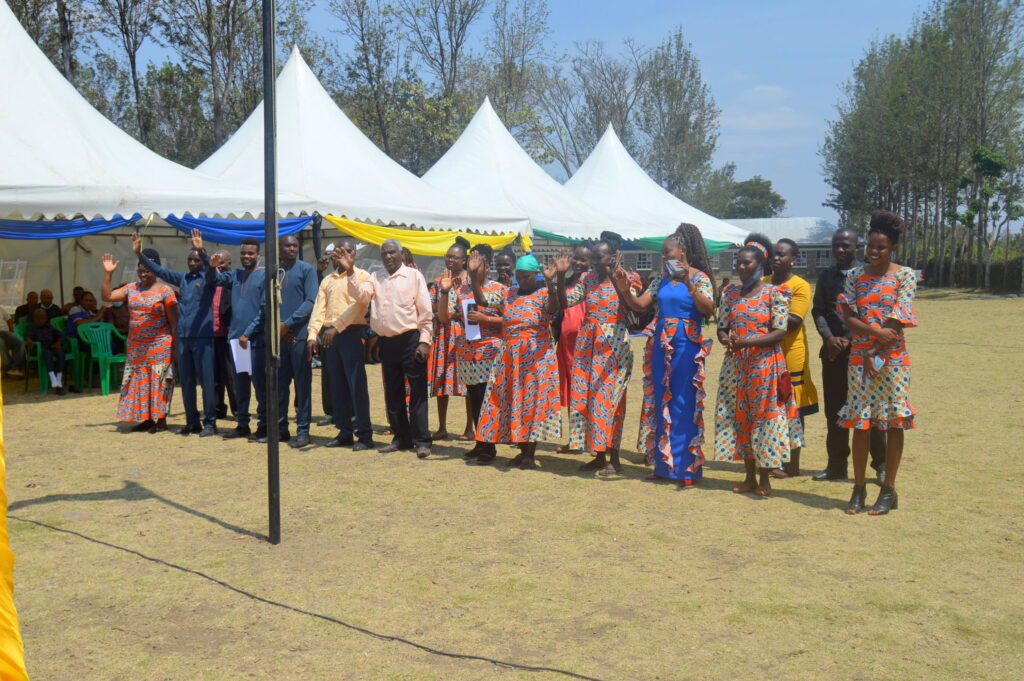 Students, parents, staff and guests finished the celebration with a lovely lunch. It was a wonderful sense of closure to their eight years at Arise. Many congratulations to all the Grade 7 students. We wish them good luck and every success in their secondary education.